Apple devices could soon feature a new type of Lightning connector which would create a "liquid-tight seal". As per a report by Patently Apple, the US Patent & Trademark Office has published Apple's new patent application which hints at the possibility of a next generation Lightning Connector. The report notes that increasing usage of smartphones in our daily life increases the chance that it will be used in harsh conditions and in order to make their handset more resilient to the environment and enable new applications, the company could make use of a water-tight seal.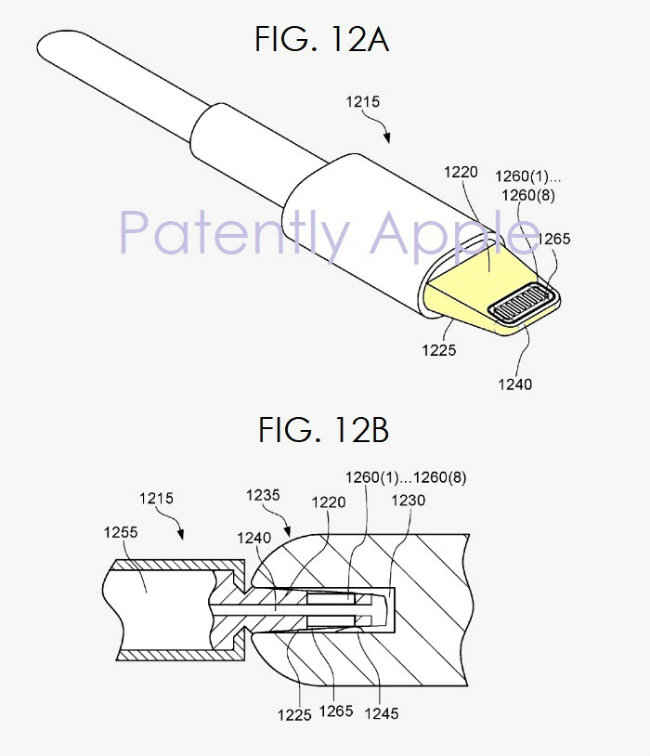 The report states, "Apple's invention pertains to electrical connectors that have one or more gaskets or seals configured to impede moisture from penetrating the connector and/or electronic devices. Various embodiments relate to a seal positioned on the connector plug and/or within an electronic device such that a liquid-tight seal is formed when the connector plug is mated with the electronic device." Also, the patent was reportedly filed by Apple back in Q1 2017 and the possibility of it making way to their devices should be taken with a grain of salt.
Being a patent, one cannot be sure of when and whether the technology will be applied to the Apple's Lightning Connector. Additionally, a recent report tipped that Apple might soon launch its new over-the-ear wireless headphones. The headphones will reportedly be targeted at the high-end premium audio device segment and go up against devices from headphone manufacturing companies like Bose and its own Beats by Dre. The Apple headphones are speculated to ship with active noise-cancellation (ANC) by Q4 this year. You can read more about the headphones here.