Realme could become the first Android smartphone brand to introduce MagSafe alternative. Realme magnetic wireless charging tech leaked through an online video.
Realme could soon launch an Apple MagSafe wireless charger competitor with its upcoming Realme Flash smartphone. Apple started the trend of wireless magnetic chargers last year with the launch of The MagSafe charger for the iPhone 12 series smartphones. However, Android devices can soon debut with a similar wireless charging technology, starting with Realme smartphones.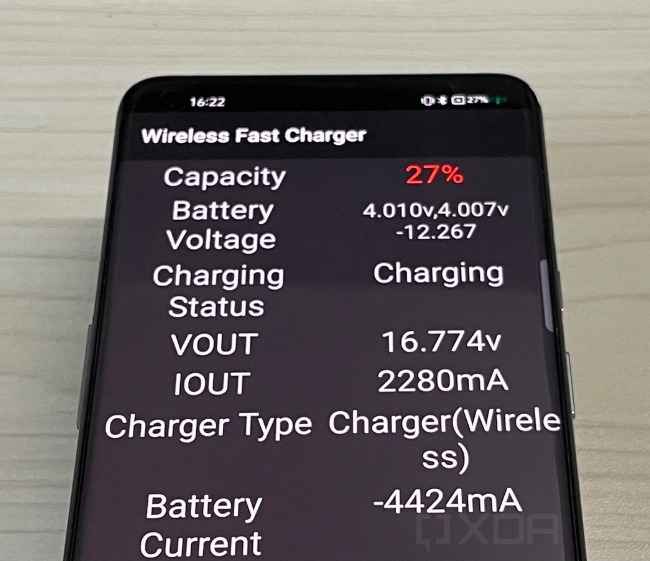 Apple MagSafe-like charger for Android Smartphones: Realme MagDart
According to a recent XDA report, the Realme MagDart wireless charger may launch soon in the Indian market. The smartphone maker also secured a trademark for "MagDart" from European Union Intellectual Property Office (EUIPO).
In a leaked video, a MarDart charger can be seen charging up a smartphone from 18% to 25% in around 3 minutes. The video also seems to give us a look at the Realme MagDart charger which seems to have a squarish design. The video also shows that it has a USB Type-C connector and attaches to the smartphone magnetically.
The "MagDart" magnetic wireless charger also has vents located in its lower portion. It also has a "Realme" branding on top. Another leaked image revealed some crucial technical specifications of the MagDart charger. It seemingly has a 50W charging rate, 4.4A battery current and a voltage of 4V.
Technological progress in terms of wireless and fast charging is all the rage among smartphone makers in 2021. Wired chargers can easily cross the 100W charging speed limit on several flagship smartphones, while wireless charging tech continues to progress as well.
As we see magnetic wireless charging tech get to land on Android devices, Apple is already one step ahead with its portable MagSafe charger. Therefore it'd be interesting to see what other smartphone makers do to make their devices more competitive.
Tags:
Apple MagSafe android
MagSafe Android
Realme MagDart wireless charger
Realme upcoming smartphone
Realme MagSafe Alternative