MagSafe battery pack supports all iPhone 12 series smartphones. The MagSafe battery pack is a simple plug-and-play wireless charger
The Apple iPhone 12 MagSafe battery accessory pack is finally available for purchase in India almost nine months after the official launch of the smartphone. The MagSafe battery pack will provide additional backup to the iPhone 12 using wireless charging. It magnetically attaches itself to the back of every iPhone 12 series smartphone including iPhone 12 mini, iPhone 12, iPhone 12 Pro and iPhone 12 Pro Max.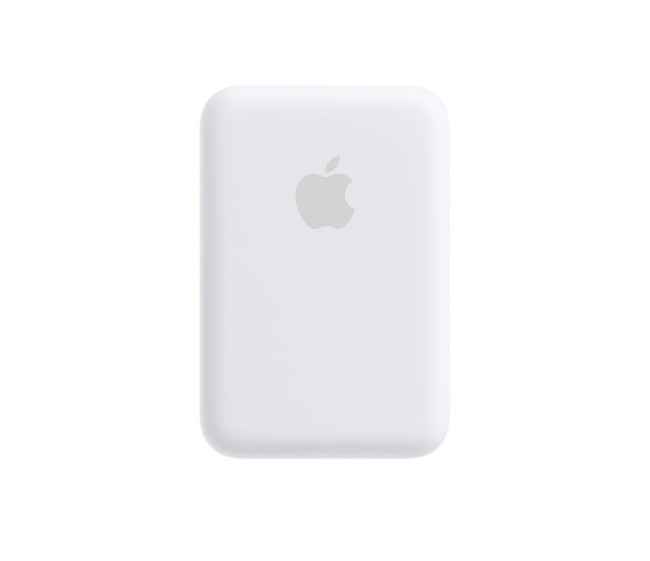 iPhone 12 Magsafe Battery Pack Price in India
Apple launched the iPhone 12 Magsafe battery pack in India at a retail price of Rs 10,900, which is almost Rs 3,500 more than its price in the US at $99 or Rs 7,384. You can buy the MagSafe battery pack from its official page on Apple's website. At the time of writing, MagSafe's official product page had no information on delivery dates or availability. In addition to iPhone 12 Magsafe battery pack, Apple sells smart battery cases for the older iPhone 11 as well.
iPhone 12 MagSafe Specifications, Features, Charging Speed
Every smartphone in the Apple iPhone 12 series, including the tiny iPhone 12 mini, comes with a rounded magnet installed inside its back panel. The MagSafe battery pack makes use of the said magnet and sticks on the back of all iPhone 12 series smartphones to charge them wirelessly, a feature especially useful when you're on the move.
The iPhone 12 battery pack has no switch to turn it ON or OFF. It is plug and play, so you just have to attach it to the back of your iPhone 12 and it starts working. When its State of Charge is low, the MagSafe battery pack shows an amber light alert and when it's ready to go it shows a green light signal.
The MagSafe battery pack can charge your iPhone 12 at 5W similar to the small wired charger that came with older iPhones before Apple removed them from the packaging. The wireless MagSafe charger has a 1,460 mAh battery pack. Apple recommends recharging the MagSafe battery pack with a 20W power adapter.
iPhone 12 and 12 Pro come with a 2,815 mAh battery capacity. The bigger iPhone 12 Pro Max has a 3,687 mAh battery. Lastly, the iPhone 12 mini has a super small 2,227 mAh battery pack. Therefore, the 1,460 mAh Magsafe battery pack will most benefit the iPhone 12 mini by providing it with at least 40-50% more battery backup.
In a very "Apple-like" fashion, the MagSafe battery pack comes without a lighting cable or a power adaptor. Also, your iPhone 12 needs to have at least iOS 14.7 to support the MagSafe power adaptor. Lastly, whether it can wirelessly charge other Apple devices like iPods also remains to be seen.
Tags:
Apple iPhone 12 MagSafe battery pack
iPhone 12 MagSafe Battery Pack
iPhone 12 wireless charger
MagSafe battery pack iPhone 12