Amazon Great Indian Festival sale
Up to 60% off on Electronics and other items.
Click here to know more
Advertisements
Apple has unveiled a new red colour variant of its iPhone 8 and 8 Plus smartphones on April 9, as part of its (Product) RED lineup of devices. Apple has fitted iPhone 8 and 8 Plus with a red glass enclosure with a matching aluminium band and a sleek black front. The new phones will be available to order online in select countries including India from tomorrow while from April 13, you can buy them offline as well. The new variants will be available in 64GB and 256GB storage options, starting Rs 67,940.
Apart from the red colour variant of the iPhone 8 and 8 Plus, Apple also launched an iPhone X Leather Folio which again is part of the (Product) RED portfolio. Apple claims the folio is crafted from specially tanned European leather and will be available for Rs 7,900.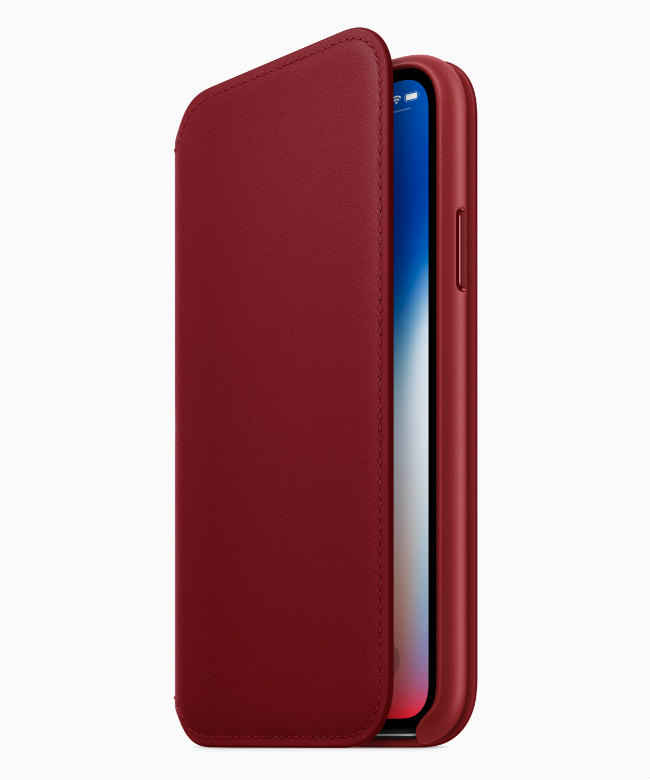 Last year, the company had also launched (PRODUCT) RED special edition iPhone 7 and 7 Plus and the new color is part of the company's partnership with (RED), which is an advocacy group dedicated to combating HIV/AIDS in Africa. As per the report, the new red iPhones will be announced and will be up for preorders later today. It's not known if they will available immediately for purchase or begin shipping later in April. There is no mention of a red colour variant of the iPhone X in the memo.
The iPhone 8 and 8 Plus were launched on September 29 last year alongside the iPhone X, on the company's tenth anniversary of the iPhone. The iPhone 8 and iPhone 8 Plus feature 4.7-inch and 5.5-inch Retina HD displays respectively, same as their predecessors. However, the new iPhones sport a True Tone display, which the company says adjusts the white balance as per ambient lighting and also supports a wider colour gamut. Both handsets are powered by Apple's A11 Bionic chipset, which comes with a dedicated Neural engine.
In the camera department, the iPhone 8 features a single 12MP rear camera with f/1.8 aperture, whereas the iPhone 8 Plus is equipped with a 12MP dual rear camera setup with a wide-angle lens featuring f/1.8 aperture and another f/2.8 telephoto lens. The two models support OIS, feature new quad LED true tone flash and come with a 7MP sensor with retina flash at the front. The iPhone 8 and 8 Plus come with a glass rear, which enables wireless charging and are also IP67 dust and water resistant.
The latest (Product) RED variants of the iPhone 8, 8 Plus and the iPhone X Leather Folio joins other (Product) RED devices including a Beats Solo 3 Wireless On-Ear Headphones and other accessories for the Apple Watch, iPhone and the iPad. A portion of proceeds from the sale of these (Product) RED devices go directly to Global Funds HIV/AIDS grants that work to eradicate the transmission of the virus. Apple claims to have donated $160 million to the Global Fund for the past 11 years, making Apple the largest corporate donors.
"Today's announcement is further evidence of Apple's leadership in and commitment to the AIDS fight since the beginning of (RED) in 2006," said Deborah Dugan, (RED)'s CEO. "The more than $160 million Apple has donated in the last 11 years today equates to more than 800 million days of lifesaving ARV medication that prevents the transmission of HIV from mothers to their babies. We're honored that Apple has dedicated its resources to our purpose, and can't wait to see customers bring our mission to life through the purchase of iPhone 8 and iPhone 8 Plus (PRODUCT)RED Special Edition," Apple said in a statement.