Information circulating the internet reveals that the next version of Android could be called Android Pistachio. This could be a mistake or an assumption as Google has always named Android versions after desserts and Pistachio definitely isn't a dessert. During a conversation with a customer who wanted to know if his P9 Lite would receive the Android O update, Huawei revealed the name of Android P as Pistachio. Previous information circulating the internet did suggest that the OS could be called Android Pistachio Ice Cream, and this does seem like a more viable name for the OS. However, we will have to wait for Google to officially unveil the name to us.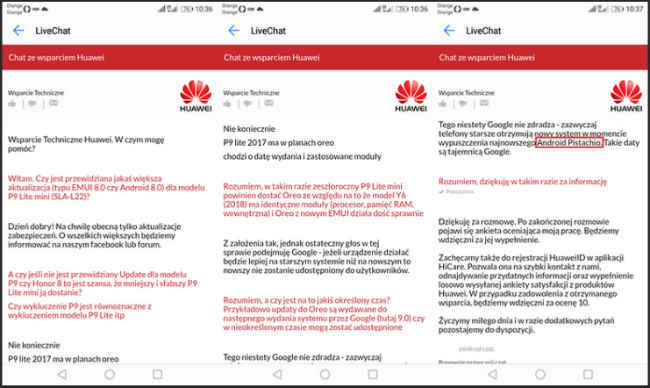 To recap, previous versions of Android were called Alpha, Beta, Cupcake, Donut, Éclair, Frozen Yogurt, Gingerbread, Honeycomb, Ice cream sandwich, Jelly Bean, KitKat, Lollipop, Marshmallow, Nougat, and finally, the current Android Oreo.
Android P will bring with it a number of new features. You can read about the features of Android P here. If you are one that wants access to Android P on your smartphone, you can read about the Public Beta 2 here.
A large number of phones are scheduled to receive the Android P update when it is launched. This includes smartphones like the Pixel 2 and Pixel 2 XL, Samsung Galaxy S9, S9+ and the upcoming Note 9. Samsung's last gen flagships, the S8, S8+ and Note 8 are also scheduled to get the update. The LG G6, V20 and V30 will also see the Android P. Huawei is expected to get the P update on their View 10 and P10 smartphones. Nokia, OnePlus, Motorola and more are expected to give the Android P update on their phones as well.