Amazon has launched the Amazon Appstore for the Android platform, meant for both phones and tablets. Including both free and paid apps, the online retail giant decided on Google's mobile platform because of its rapid growth and open nature.
Amazon has launched the Amazon Appstore for Android, meant for both phones and tablets. Including free as well as paid apps, the online retail giant supposedly decided on Google's mobile platform because of its rapid growth and open nature.
Offering Android applications, you might wonder what separates the Amazon Appstore for Android and the Android Market. According to Amazon, the very 'rapid growth' of the platform that attracted them to it also implies that consumers are hard-pressed to discover apps that suit them on the Android Market – and with Amazon's long experience in the online retail segment, the company believes it can help shoppers better find what they are looking for.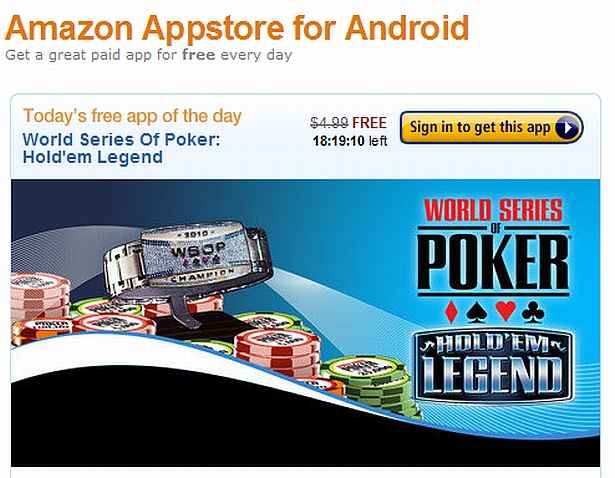 From a macroscopic perspective, it is evident that Amazon wants to become the singular, one-stop-shop for all the needs of Android users – the place they land when they want anything from Android applications to digital content, or anything else from Amazon's vast online shelves. Android therefore becomes a great choice not just for its growth, but for the wide variety of devices in the platform, as well as the upcoming app-compatibility with such non-Android devices as the QNX-based BlackBerry PlayBook. Rumours of an upcoming Android-based Kindle device or an Amazon-branded Android tablet also fit seamlessly into the strategy.
The Amazon Appstore will use your regular Amazon ID, and therefore will also be able to recommend products based on your already documented Amazon interests and purchases. How well this will work – content purchases guiding app purchases – remains to be seen. Other advantages the Amazon Appstore claims to offer over the Android Market include an application test platform called 'Test Drive' that consumers can use to try out an app on their computer before they buy it for their phones or tablets.
Paul Ryder, vice president of electronics for Amazon.com, describes the test service and the Appstore's inherent advantages:
"Test Drive lets customers truly experience an app before they commit to buying. It is a unique, new way to shop for apps. Our customers have told us that the sheer number of apps available can make it hard to find apps that are high quality and relevant to them. We've spent years developing innovative features that help customers discover relevant products. By applying these features - plus new ones like Test Drive - we're aiming to give customers a refreshing app shopping experience."
Amazon has also taken the onus of testing each app for malicious code before listing it on their store. The store will also only list applications that comply to its content guidelines, implying that it will be clean of adult/pornographic material, unlike the Android Market. Though the advantage of the browser access of the Appstore is now moot, as Android Market is also accessible via the browser, the Amazon Appstore also offers customer reviews, and its own one-click payment options that people might just prefer to Google Checkout. Also like the Android Market's web interface, the Amazon Appstore will feature detailed product descriptions, including screenshots and video content.
While Amazon has not mentioned the number of applications on the store at launch, it has said there will be a broad selection available, including everything from Evernote to PacMan. Prices will also be competitive with Android Market rates. The Amazon Appstore will also feature one paid app available for free daily. The purchasing power of Amazon is also a force to be reckoned with, so some exceptional deals can also be expected, as well as bonus/exclusive offerings, such as ad-free Angry Birds, etc.,.
As for the developer side of things, Amazon's Appstore for Android will feature a different pricing model, one that might just piss Google off. Amazon will pay developers 70% of the sale price of the application, or 20% of the list price, whichever is greater. According to Amazon, the developer will set the list price while Amazon will set the sale price, which can go all the way down to zero if it decides. Developers will be charged an annual access fee of $99 to the Amazon Appstore, however, this first year will be free.
Visit the Amazon Appstore via your browser at www.amazon.com/appstore, from where you can also download mobile Amazon Appstore application.