It's funny how marketing divisions in some tech companies take people for fools and pass off beautifully captured DSLR camera shots as smartphone camera samples. Not too long ago, Samsung was caught doing this when it picked up some old photos from stock photo provider Getty images and passed them off as camera samples for the Galaxy A8 (2018) in Brazil. Now, Huawei is in the same soup as the company was caught passing off DSLR images as camera samples for the Nova 3 in Egypt.
Huawei featured a selfie in an ad campaign, claiming that the same had been taken from the front dual cameras of the Nova 3 smartphone which features an AI Beauty mode. Little did the Chinese company realise that the actress it hired for the ad campaign, Sarah Elshamy, would post a behind-the-scenes photo of the shoot on her Instagram handle. You can see both the ad, and the image being shot by a DSLR below.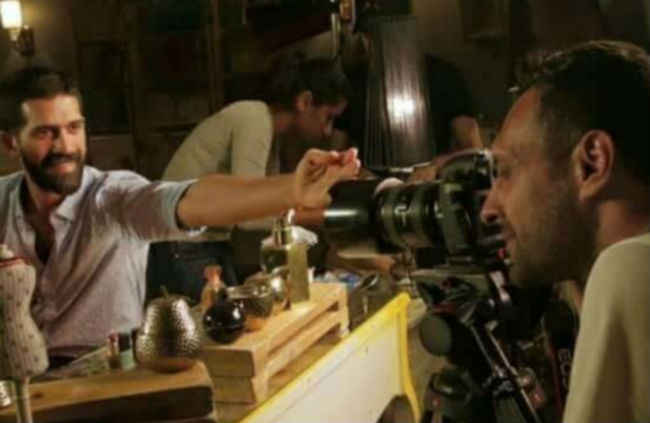 In the actress' original Instagram post which has now been deleted, it is clearly visible that the selfie in question was taken by a DSLR and the male actor in the shot is not even holding a phone in his hand. Thanks to alert internet users who managed to save a copy Elshamy's Instagram photo, you can see the "so called" Nova 3 camera sample being captured by a DSLR mounted on a tripod above.
This is not the first time Huawei has been caught for its deceptive marketing practices. The company had previously passed off a photo taken by the Canon EOS 5D Mark III as a camera sample of the P9 smartphone. Huawei had apologised for the same back then, only once it was caught thanks to the EXIF data of the image.
It is sad to see how two of the world's top 5 smartphone companies are involved in misleading their customers. This is why camera samples shared by a company should always be treated as marketing material, rather than any real measure of how those cameras perform on a smartphone.
There has been no statement by Huawei on its misdemeanor, while Samsung removed the fake camera samples from its social media handles.