The Xiaomi Max was recently named, via a poll on the Mi Forums. The phone is expected in May.
Images of the front panel for the upcoming Xiaomi Max smartphone have been leaked online. The phone, which was named just a few days ago, via a poll on the Mi Forums, is expected to have a 6.4 inch QHD display. This could make it the largest smartphone that Xiaomi has made till date. Most of the company's devices lie within the 5.5 inch screen size, with special attention to making them as compact as possible, even with larger displays. Its flagship, the Xiaomi Mi 5 smartphone is also a 5.2 inch device.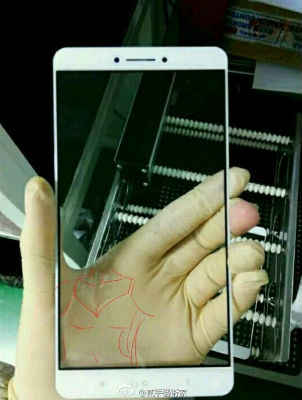 In fact, this will also be one of the few Xiaomi devices to sport a QHD display. Xiaomi chose a FHD display for the Xiaomi Mi 5, in order to extend battery life and enhance performance. It'll be interesting to see how the Xiaomi Max performs with the Snapdragon 820 (also expected to be on the device) and a QHD display.
The leaked images show capacitive buttons below the screen, which has been a part of all Xiaomi devices. There seems to be no fingerprint sensor on the front though, which could mean that there'll be one at the back. The Xiaomi Max is expected to be a flagship class smartphone as well, and it's rumoured to be launched in May.