Apple has officially sent out invites for a launch event that will take place on September 12 at company's Apple Park headquarters. The company is expected to unveil of a number of new iPhone models, a refreshed Apple Watch, new AirPods, and announce a release date for the iOS 12 operating system. But just when people were talking about this development on the internet, 9to5mac has come out with a claim saying that it has got an exclusive access to the 5.8-inch and 6.54-inch iPhones, which are expeted to OLED displays. The website also claims that Apple will be calling the iPhones with OLED display panels the 'iPhone XS'. It's possible that the larger variant get a 'Plus' added to the 'iPhone XS' moniker. However, we'll have to wait till the launch of the devices to know for sure what they will be called.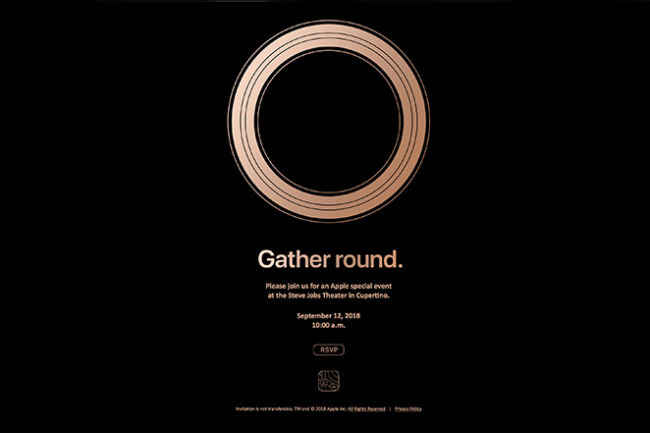 The platforms notes that the 'iPhone XS' will come in a new gold colour option that was not previously offered. The information provided by 9to5mac is in line other reports that have been making rounds in the industry. Recently, a Bloomberg report claimed that this is the 'S' year for iPhone and the models will have an 'S' added to their names. The report about the new Gold colour came as early as in March when designer Benjamin Geskin tweeted that Apple could be working on a new Blush Gold variant of the iPhone X. Other details about the phones, including the one with the LCD panel, are not yet known.
Apart from the iPhones, the 9to5mac also claims to have seen the Apple Watch Series 4. It says that the biggest change that this year's smartwatch gets an edge-to-edge display. "Apple has been rumored to be working on ~15% bigger displays for both sizes of Apple Watch — that rumor has been confirmed in the images we've discovered," the website wrote. Apple has achieved this by reducing the bezel size around the watch display.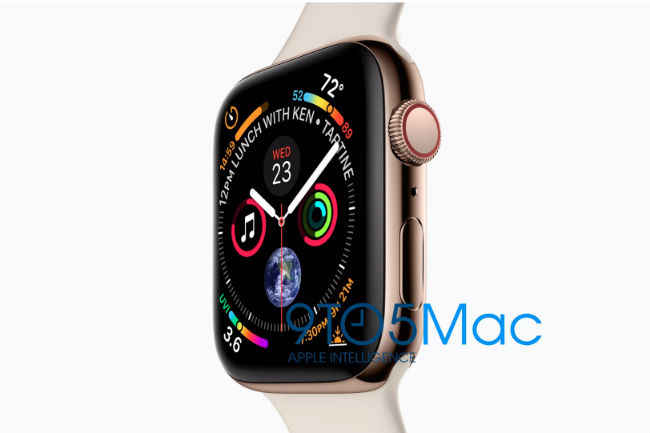 In addition to the edge-to-edge display, Apple will also bring new watch face which is expected to show more information than the current faces display. The analog watch face reportedly shows a total of eight complications around the time and within the clock hands. The images obtained also show a new hole between the modified side button and Digital Crown, which is likely to be an additional microphone.