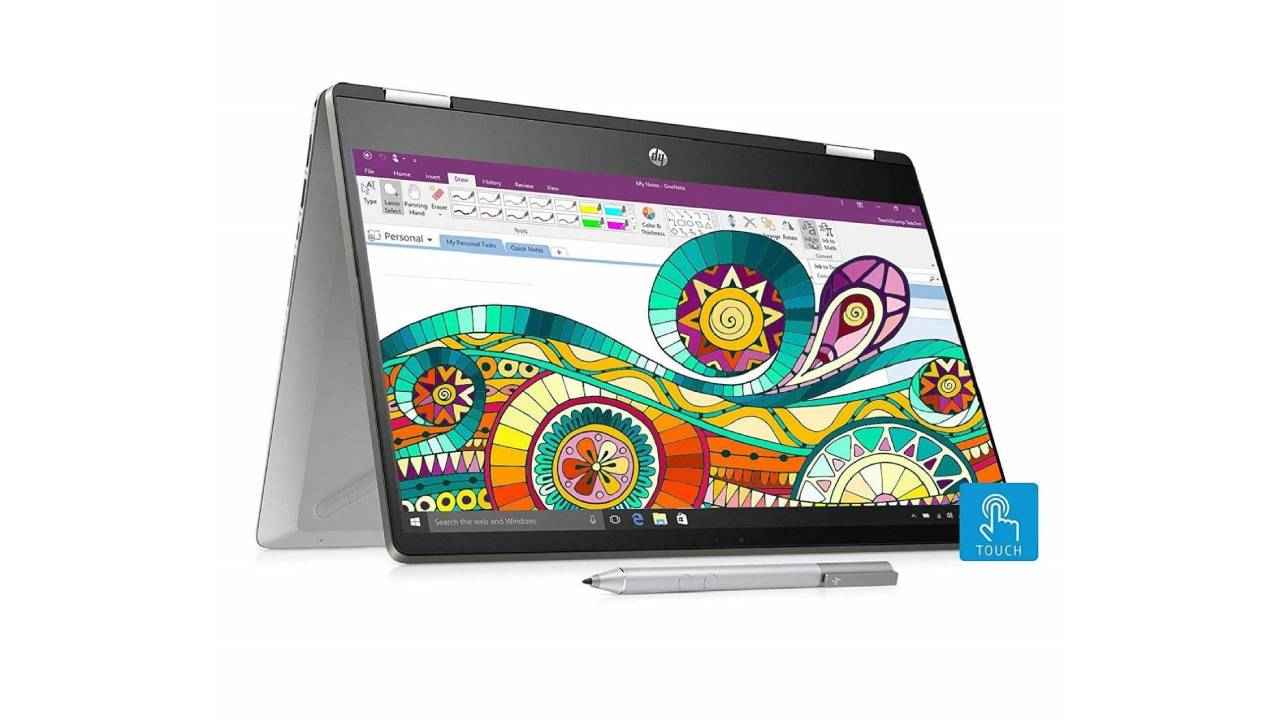 With so many CPUs for laptops available in the market, one can get confused regarding which one to buy. Well, it depends on the purpose of your purchase. If you are looking for a mid-range laptop that delivers an efficient performance under normal user-case conditions, be it gaming or creative works, you should opt for a Core i5-laptop. To help you find the right one, here are four such laptops that you can buy on Amazon. Note that these products have been selected based on their listed features.
Acer Aspire 5 A514-52G
Here is a budget-friendly laptop from Acer that possesses a 1.60 GHz Intel Core i5-10210U 10th Gen processor under the hood and a 4GB DDR4 RAM, which should deliver smooth performances in most cases. It has 512GB SSD internal memory, enabling you to enjoy a snappy experience even while dealing with heavy files. The laptop sports a 14-inch screen and has an NVIDIA GeForce MX350 integrated Graphics card, which should result in satisfactory visual experience. The USP of this laptop is the long battery life of 11 hours that it provides, even though it is compact. Finally, it is a lightweight laptop, weighing in at just 1.6kg, making it an easily portable one.
ASUS ROG Strix G15
If you are looking for a core i5-laptop for gaming, then this model from ASUS should do you justice. To start with, it operates on a 10th Gen Core i5-10300H processor. It is aided by an 8GB RAM and 1TB of SSD internal memory, making it a robust laptop that should deliver a snappy performance in most mid-level gaming scenarios. Furthermore, it sports a 15.6-inch display with a refresh rate of 144Hz, which means you should be able to enjoy a good visual experience without any stutters, as per company claims. Finally, it has an RGB backlit keyboard, which not only improves the aesthetics of the laptop but also has the practical purpose of helping you indulge in gaming sprees even in low-light conditions.
Dell XPS 7390
If you are looking for a core i5-laptop that is both lightweight and compact, then this model from Dell can turn out to be a good buy. It sports a 13.3-inch screen and weighs only 1.29kg, making it one of the lightest laptops in the segment. Given its low weight, it should be easy to carry with you wherever you go. The laptop runs on 1.60Ghz Intel Core i5-10210U 10th Gen processor and is backed by an 8GB DDR4 RAM, both combining to deliver a smooth performance in most conditions, as per company claims. In terms of internal memory, it has 512GB SSD, making the reading and writing of heavy files easy for you. Finally, it has a battery life of six hours, which means you just have to charge the device twice in a regular working day, according to the brand.
HP Pavilion x360
If you are looking for a core i5-laptop to perform creative and editing works efficiently, then the HP Pavilion x360 is a perfect option to consider. It sports a 14-inch FHD touchscreen display, which can turn back entirely on the hinges by 360-degrees, enabling you to use it as a tablet as well. It comes with a smooth stylus, which comes in handy while performing designing and photo editing works in particular. The laptop runs on 10th Gen Intel Core i5-10210U quad-core processor with a base speed of 1.6GHz that can go up to 4.2GHz, thus making it a robust device that should be able to handle most user-requirements. In the memory department, it sports an 8GB RAM and a storage combination of 256GB SSD and 1TB HDD, which should not only give you a smooth performance but also give you that extra space to store thousands of heavy files in one go. Finally, it has a thin and lightweight body design, making it easy to carry around.