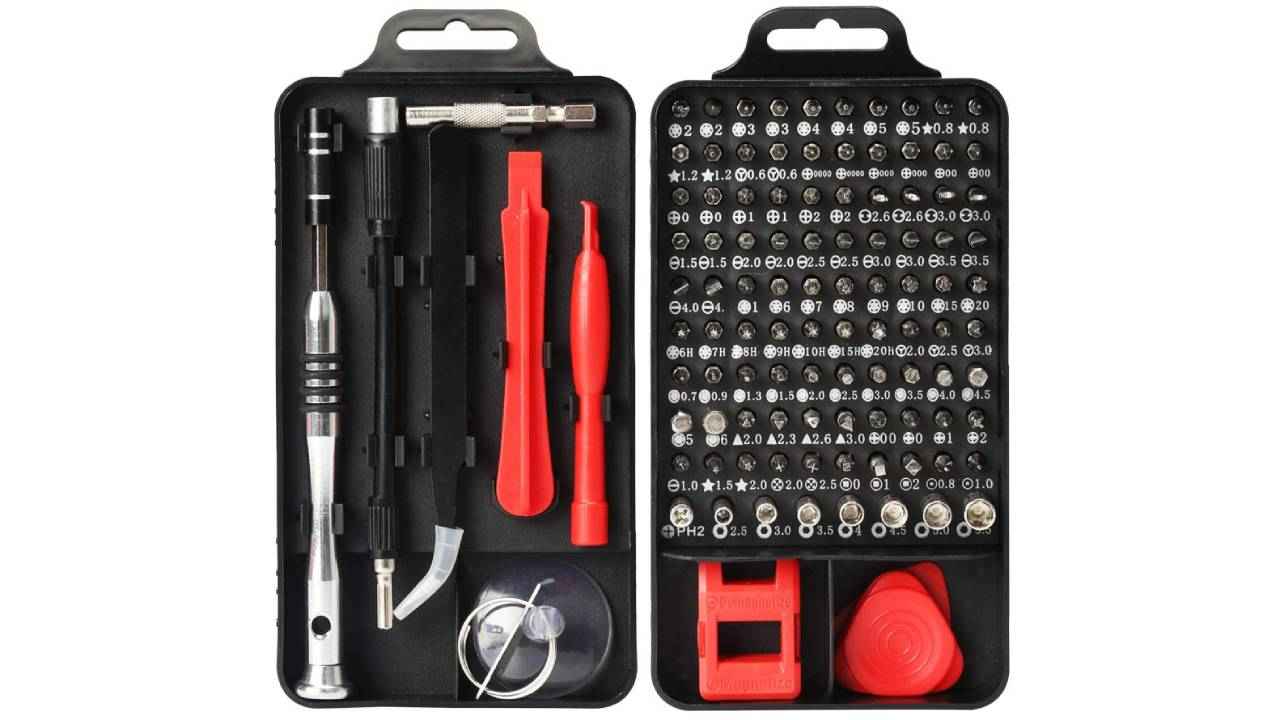 Sometimes, you come across an issue with the laptop that cannot be fixed via software and you have no option but to open it up. Sure, you could take it to a shot to get it repaired, but if you know your way around your laptop and are confident enough, then you can save yourself some cash and do it yourself. All you would need are the right tools. Otherwise, you may end up damaging your device. Here's a look at some laptop repair tools that you can buy from Amazon. Do note that these products were selected based on the features on offer.
Scout 110 PCs Tool Kit
This screwdriver kit from Scout offers 110 pieces and includes a set of screwdrivers with magnetic tips. It also comes with a magnetiser to ensure that the tips are in good condition. The 98 bits that are included with this set are made from CRV steel to ensure strength. The screwdriver also comes with an in-built extension handle. The set also comes with a flexible bar for hard to reach places.
Eocean 110 in 1 Professional Screwdriver
This Eocean screwdriver set also offers a 110 pieces fo tools and bits and can be used to repair a range of different products, not just laptops. The shafts of the screwdrivers are made out of Chrome Vanadium. This is a mixture of alloys and is said to increase durability and resistance to rust. The box is relatively quite small, which should improve portability.
Quad Store 110 in 1 Precision Screw Driver Set
This screwdriver set from Quad Store is said to be version 2.0, which features a stronger magnetic handle, bits and box. As with the above-mentioned sets, this piece also offers a total of 110 pieces and is capable of being used with a host of other devices. The screwdriver bits are made from CRV steel, whose hardness is said to reach HRC52 56. The screwdriver is magnetic, which should be quite useful.
Saysha Multipurpose 41 in 1 Pcs Tool Kit Screwdriver and Socket Set
This Saysha screwdriver set is made using Carbon Steel and ABS plastic. The screwdriver handle can bend by 90 degrees, allowing you to exert more torque to unscrew even the most stubborn of screws. The case is also quite compact, making it easier to carry around.