In the last few years, foldable devices have turned many heads. While all the leading consumer technology brands are giving foldables a chance in their assembly lines, the South Korean tech giant Samsung has led the foldable smartphone market. Although other companies have consumer-grade folding smartphones in the market, Samsung's Galaxy Z Fold 4 and Galaxy Z Flip 4 are available globally, making them a convenient choice for most enthusiasts. However, when it comes to other categories, such as foldable laptops, other brands like ASUS and Lenovo are ahead of Samsung.
Samsung foldable laptop's patent reveals design
Well, that could change soon as Samsung works on a full-size foldable laptop. According to a report by 91mobiles, the company filed for a foldable laptop back in 2020. The patent was filed with the United States Design Patent and published on November 22, 2022. The patent shows that the Samsung foldable laptop has an ASUS ZenBook Pro Duo-like design.
For those who are catching up, the ASUS Zenbook Pro Duo has a conventional display and a secondary touch screen towards the top of the keyboard. However, instead of using a secondary display, Samsung's foldable laptop has one display that folds toward the bottom of the regular screen area and extends the display, pushing the keys towards the edge of the lower side.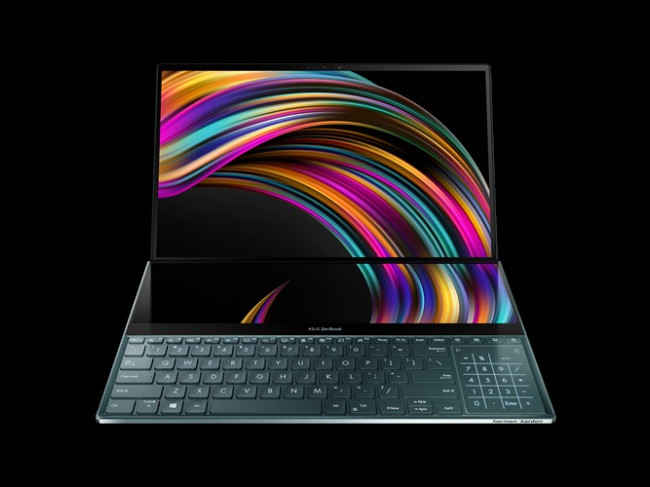 Additionally, a small part of the screen, right next to the keyboard, can be used as the trackpad. The publication has discovered multiple images of the design, all of which seem to depict a similar approach. As far as the user interface is concerned, it should show content in a continuous manner, i.e., the content should flow from the lower part of the screen (below the crease) to the upper part of the screen.
The design could have certain drawbacks
Hence, users could have a larger screen to interact with the device instead of having a secondary screen. Although the device approaches the concept of foldable laptops in a new way, there could be certain drawbacks. The images suggest that the laptop will have a full-size keyboard, but the keys could travel less due to less space.
Additionally, most users are accustomed to having a large trackpad at the centre of the chassis. Hence, having a smaller trackpad towards the right corner might make it difficult for some people to use it. Additionally, the foldable display will have a noticeable crease. However, the patent does not reveal any specifications of the Samsung foldable display; the laptop will likely be placed as a flagship product and hence, feature high-end components.
For more technology news, product reviews, sci-tech features and updates, keep reading Digit.in or head to our Google News page.
For more technology news, product reviews, sci-tech features and updates, keep reading Digit.in or head to our Google News page.