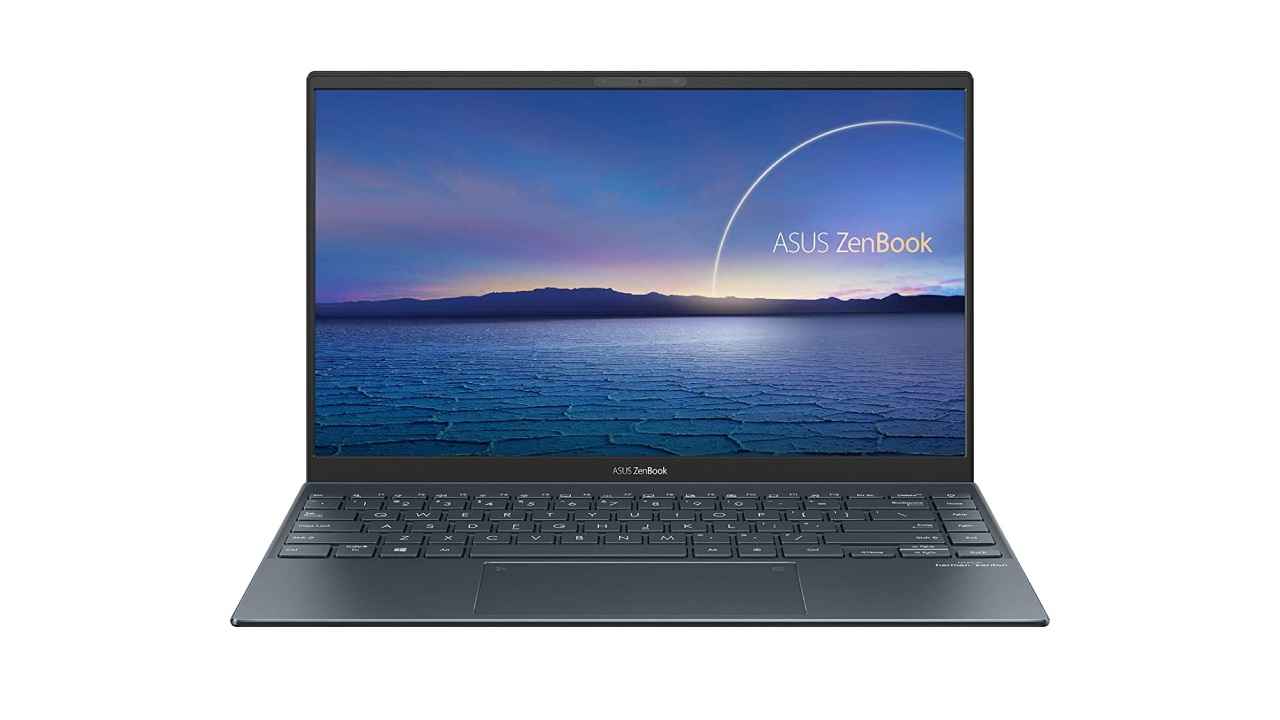 Premium notebooks are often the best choices for Windows laptops. However, most of them cost a bomb, and more often than not, users end up siding with the less expensive options that offer better value for the money. If you opt for a premium Windows laptop with an AMD processor, you can kill two birds with one stone – save on costs and get better performance. You also get impressive screens, a host of intuitive and future-forward features, stylish designs and reliable build quality. Here are a few AMD Ryzen processor-based premium notebooks that are worth considering.
ASUS ZenBook 14 (2021)
Here's a thin and light 14-inch laptop from Asus, which brings to the table a sleek design, modern I/O options, impressive performance and versatility. The laptop packs in a Ryzen 5700U, which is an 8-core CPU. This lends the laptop a top-notch performance in several demanding applications and even in games. Applications such as Adobe Photoshop, Unity, Blender, Cura Ultimaker, and others will run smoothly on this laptop, and you can even run multiple instances of each app since the CPU can easily handle it. There is also 16GB of RAM, which keeps things fast and responsive and ensures ideal multitasking performance. You also get 512GB of fast SSD storage which is quite a neat touch. Incidentally, Asus has managed to put a number pad in a 14-inch laptop – it can be turned on and accessed from the touchpad.
Lenovo IdeaPad Slim 5
Looking for a full-size laptop to enhance your workflow? This performance-centric laptop is a great pick for you as it doesn't break the bank and nets top-notch features and internal components. These include the AMD Ryzen 7 5700U, an 8 core processor which is great for photographers, filmmakers, graphic artists, 3D designers, application developers, engineers and more. Keeping the laptop responsive and snappy is 16GB of RAM, which makes short work of running several programs at once, meaning you can get more things done simultaneously. There is also a 512GB SSD to work with, and you can expand storage further using the M.2 slot inside the laptop. The laptop also features top firing speakers, a fingerprint scanner, and modern I/O options, which make it a great laptop for everyday use and multimedia consumption.
Microsoft Surface Laptop 3
The Microsoft Surface series of laptops offer the best Windows experience on a portable device. This one is similar in that regard and gives you a great software experience backed by powerful internals that includes a Ryzen 5 processor, 8GB of RAM and 128GB of SSD storage. The SSD storage is pretty low, but the laptop gives you access to One Drive cloud storage. In any case, the SSD storage is pretty fast, so you can rest assured that things load up quickly. There are also USB-C ports, with which you can plug in external SSDs and run programs off of that. The laptop features a 15-inch touch screen display with a 16:10 aspect ratio that further bolsters productivity.
Dell Inspiron 15 5505
The Dell Inspiron 15 5505 is one of the best performance laptops for office work. It features a host of ergonomic features, along with powerful internals that help it perform all tasks- be they office related, design-related, everyday tasks, or anything else. This laptop features an AMD Ryzen 7 4700U, which is an 8 core CPU capable of handling anything from professional office work to gaming and even everyday tasks. The CPU performance is backed by 16GB of RAM and 512GB of SSD storage. These components ensure that the laptop performs well on all fronts and gives the user a lag-free experience. It also has a pretty good 15.6-inch display, which is quite a neat feature to have on a laptop which you're going to use extensively.