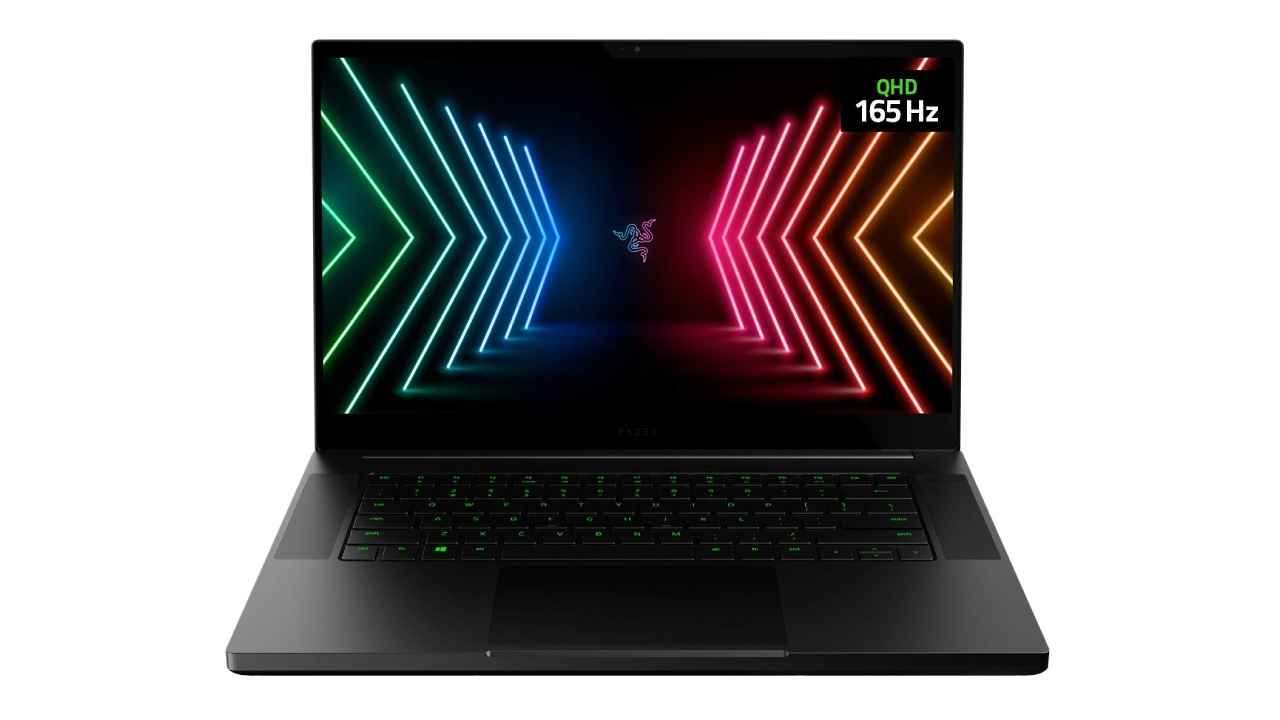 These days, there is a laptop for everyone. Each laptop has its quirks and features which are geared towards different users. Gamers need speed, and gaming laptops deliver. Gaming laptops have fast memory, fast screens, fast CPUs and most importantly, fast and powerful GPUs. If you're planning on picking up a gaming laptop, you should opt for one with an Nvidia GeForce RTX 3000 series graphics card. These are the latest Nvidia graphics chips found on gaming laptops and have quite a few benefits. They can run all the latest and taxing games with ease, support ray tracing and maintain consistently high frame rates. So, here are some powerful gaming laptops with RTX 3000 series graphics that you can buy on Amazon.
Razer Blade 15 Base Gaming Laptop 2021
Razer is well known for its gaming peripherals, but Blade laptops are very powerful and highly successful. This 2021 Razer Blade model comes with a wide range of features for gamers – not just limited to the internal components. The screen on the laptop is a 15.6-inch display with a Quad HD resolution and a refresh rate of 165Hz. This means that your games will look extremely clear and run smooth. To ensure optimum performance at such high resolutions, the laptop packs in an RTX 3070 GPU, one of the most powerful options found on laptops. The laptop also sports an Intel i7 10th generation CPU, well known for its gaming and everyday performance. The laptop has 16GB of RAM and 512GB of M.2 NVMe storage.
ASUS ROG Zephyrus G14 (2021) Gaming Laptop
Here is a rather thin and light gaming laptop that packs quite a punch considering its footprint. The laptop has a 14-inch display and a high refresh rate of 144Hz, ideal for the latest multiplayer games and competitive games. The laptop can perform well owing to the AMD Ryzen 9 5900HS CPU, which can handle not just games but also intensive applications that are core-heavy, such as 3D modelling apps and video editing programs. To power all the latest games, which are very taxing on the GPU, you get a capable enough RTX 3060 with 6GB of VRAM- this should make short work of running all sorts of games at high graphics settings. Furthermore, other internal components include 16GB RAM and a 1TB M.2 NVMe SSD, which is great for storing all your games and loading them up quickly.
ASUS TUF Dash F15 (2021), Gaming Laptop
Here's a laptop that promises to give you a great gaming experience without breaking the bank. At a reasonable price, it nets you a 15.6-inch display with a refresh rate of 144Hz, which means that you won't miss crucial details as every game will seem a lot smoother than on a 60Hz panel. It also packs in an Intel i7 11th generation CPU that's pretty much ideal for gaming and regular tasks. The graphics card on this laptop is an RTX 3050Ti, which isn't the most powerful but has really good performance and will give you a great gaming experience, no matter what your gaming tastes are. You also get a generous amount of RAM and storage – 16GB of RAM and a 1TB M.2 NVMe SSD. Together, these two components can amplify your gaming experience and help games run smoothly without a hitch.
HP Victus Gaming Laptop 16-e0360AX
This gaming laptop from HP comes with some great display advantages over its competitors – it features a large 16.1 – inch that refreshes at 144Hz and is rated for 300 nits brightness. This means that even in a small and rather portable form factor, you get a large screen. As for the internals, it packs in a powerful RTX 3060 GPU, which is great for running all popular AAA games. It has a very powerful AMD Ryzen 7 5800H CPU which makes the most of core intensive applications. As for the RAM and storage on the laptop, you get 16GB of RAM and 512GB SSD storage.