Each model claims unique features such as individual mechanical key RGB backlight, world's "wildest" sound, and the world's thinnest 1070 laptop.
MSI has launched three new gaming laptops at Computex this year. This refreshed notebook lineup is geared to gaming enthusiasts of different tiers and tastes. The top tier is serviced by the GT75VR which features top of the line components, while the other two variants – the GS series and the GE series – offer unique features such as portability and sound.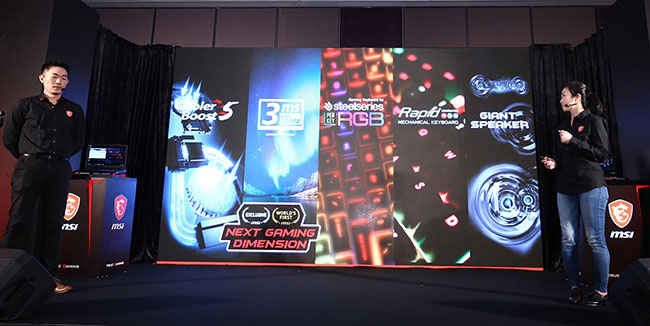 GT75VR Titan: Features new per-key RGB mechanical keyboard
The high-end GT75VR will come with a choice of three GPU options: GeForce GTX 1080/GTX 1070 SLI/GTX 1070. Going by the graphics hardware, gamers should be able to enjoy a near-desktop performance on these machines. The GT75VR is built around the Intel Core i7 7820HK CPU with over 4GHz overclocking capability. The key highlight of the chunky looking machine is its SteelSeries rapid RGB mechanical with customizable per-key RGB illumination and a diamond-shaped palm rest. Rounding off the specs you have a 120Hz HDR capable display, MSI True Color Technology 2.0, Nahimic VR, and Cooler Boost Titan.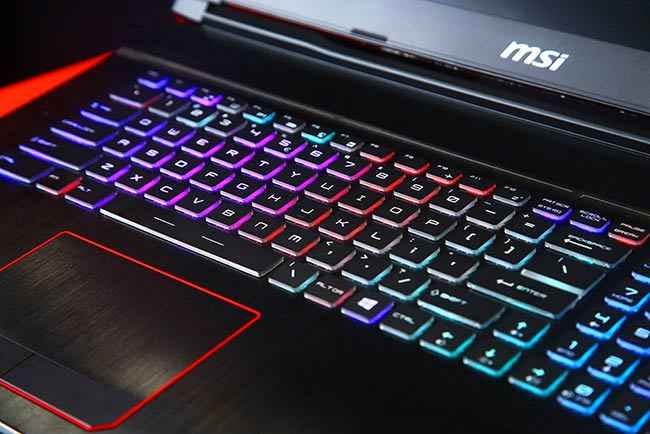 GE63VR/73VR Raider: World's "Wildest" Sound Quality
Coming in 15-inch and 17-inch variants, the GE63VR/73VR Raider will bundle the GeForce GTX1070 with boost OC ability. This refresh of the GE line has a few changes in terms of looks. The angular lines and the protruding curves in the middle give it a much sportier vibe as the red-led strips on each side round off the futuristic looks.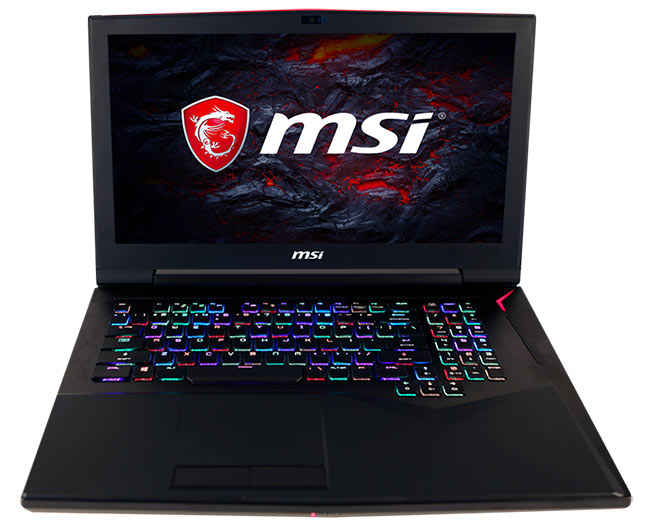 This series will also feature a per-key RGB gaming keyboard by SteelSeries which will allow users to customize RGB on every key. Except it won't be mechanical like the GT75VR above. The screen will be a 3ms 120Hz panel with 94% NTSC Color Gamut for much smoother and sharper HDR ready visuals. One of its strangest claims to fame is that its speakers produce the world's wildest sound (whatever that is) ever on the GE series. The Dynaudio speakers have a full-sized chamber that MSI claims is 5x bigger than any regular design. The speakers are also supposed to be 2~3 times bigger than others at this level of notebooks. It will produce over 105dBA in a smaller chassis and slimmer body than previous GE platform.
GS63VR/73VR Stealth Pro: World's slimmest GTX 1070 gaming notebook
The claim to fame for the GS series this time around is that it measures just 17.7mm at its thickest point and weighing just 1.9kg the GS63VR claims to be the slimmest (and lightest?) 15-inch gaming laptop featuring a GeForce GTX 1070 GPU. It also has the world's fastest 120Hz/3ms display with vivid HDR color range for brilliant gaming experience. The Cooler Boost Trinity on GS63VR consists of 5 heatpipes and enhanced Whirlwind Blade fans for effective and silent heat dissipation. SteelSeries Engine 3 allows gamers to customize their settings on the embedded SteelSeries keyboards. Additionally, ESS SABRE HiFi tech with 24bit/192kHz Hi-Res Audio to provide a theater-quality audio experience.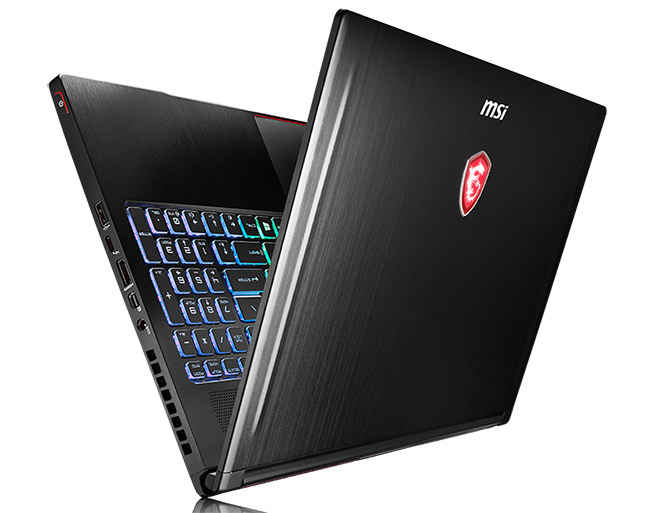 The bigger GS73VR has pretty much the same innards with a few differences. The brushed-finished frame utilizes high-density aluminum alloy while the display is a HDR-enabled 120Hz/5ms display (unlike the GS63 with a better response time). The same Cooler Boost Trinity cooling solution is there on the the GS73. Rounding off the features and specs you have the SteelSeries gaming keyboard, SteelSeries Engine 3 software, True Color Technology, ESS SABRE HiFi Audio, Nahimic 2 Audio Enhancer and more.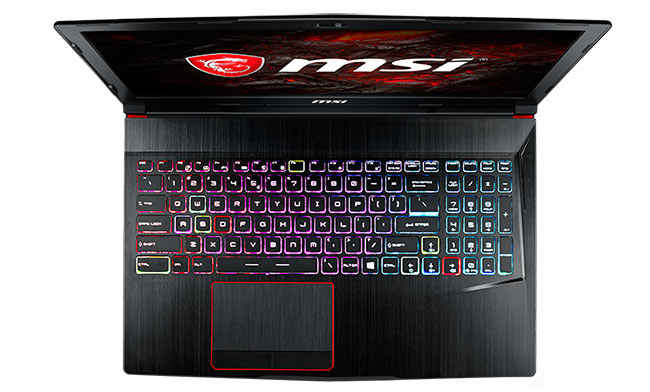 No word on pricing for any of the models yet.
Tags:
MSI gaming laptops
GT75VR Titan price in india
GE63VR/73VR Raider price in india
GT75VR Titan review
GE63VR/73VR Raider review
GT75VR Titan first look
GE63VR/73VR Raider first look
GS63VR/73VR review
GS63VR/73VR Stealth Pro price in india