Apple is reportedly gearing up to introduce the M2-borne MacBook Air and a 13-inch MacBook Pro in 2022. A report from 9to5Mac reveals that the Cupertino-giant is in the advanced stages of development of both these MacBooks. It mentions details about the Apple M2 chip like its codename, on which Apple A Bionic chip it is based, and the likely variants of it. We also get hints of what the company may have in plans for the aforementioned MacBook products going forward.
So, let's cover them one by one, starting with the chip.
Apple M2 Chip: What's expected
Apple M2 is said to be codenamed 'Staten' and it will apparently be based on the Apple A15 Bionic chip that's part of the iPhone 13 series and the recently announced iPhone SE.
Design-wise, it may have an 8-core CPU and a 10-core GPU and it will be a successor to the Apple M1 chip launched in 2020.
This means it won't be an upgrade to the M1 Pro, M1 Max, or M1 Ultra. Rather, it may have its own M2 Pro, M2 Max, and M2 Ultra (with 24-core CPU) SKUs.
With that, we come to the M2 MacBooks.
Apple MacBook Air and MacBook Pro with M2 SoC: What's expected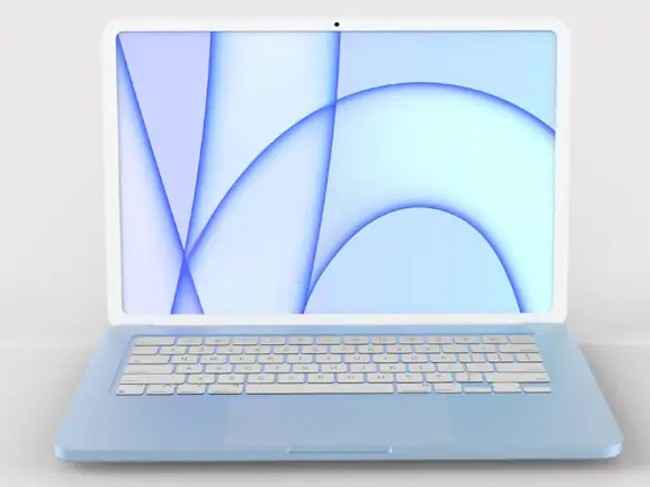 Apple MacBook concept render used for representational purpose
The latest report claims the MacBook Air (internally called J413) will be powered by M2 and not an updated M1 chip as suggested by Analyst Ming-Chi Kuo. It is also expected to sport a redesigned look.
Then there is the 13-inch MacBook Pro (internally called J493) which will also supposedly get the M2 treatment. However, unlike the MacBook Air, this one will retain the design of its precursor. Also, the rumor has it that Apple is planning to remove the 'Pro' surname from this particular model. It will be thence called just MacBook and will mark the entry into Apple's MacBook lineup. In other words, there will be this 13-inch MacBook, then the upcoming MacBook Air (allegedly more expensive), and then the other MacBook Pro models.
However, such a rechristening wouldn't take place this year. At least, that's what is being foretold at this point. We will let you know if there's any update to these MacBook plans.
Until then, for similar news, reviews, feature stories, buying guides, and everything else tech-related keep reading Digit.in.