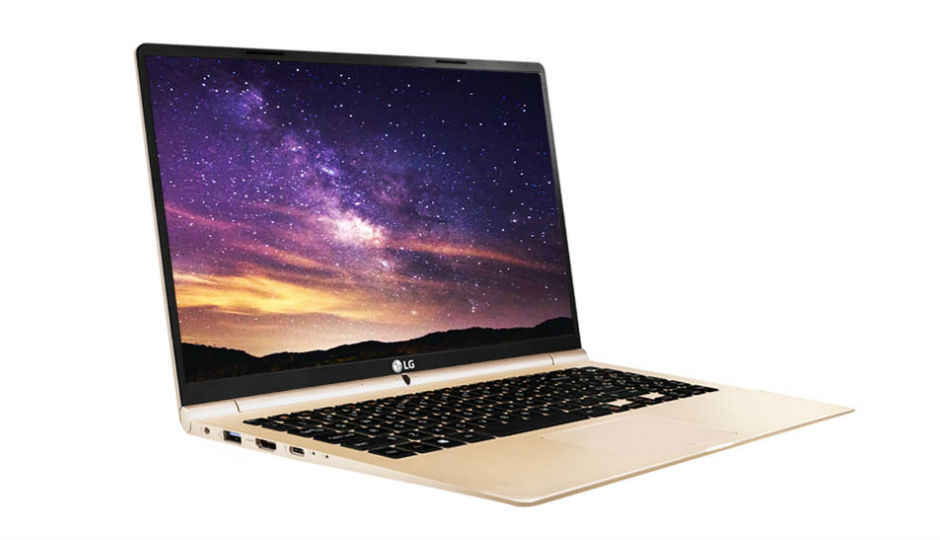 HIGHLIGHTS
LG says the devices will run for 19 hours and more, despite the more powerful processors and thin-and-light design.
LG has announced a new range of Gram laptops, refreshed with Intel's 8th gen processors. The company is going to sell 13.3-inch, 14-inch and 15-inch variants of the model, powered by Intel i5 and i7 processors, along with SSD storage. There's even the option to add an extra second SSD drive to the laptops, while the Gram still retains its thin and light form factors.
The smaller laptops weight just under one kilogram, while the 15-inch model weighs just over that mark. The devices have 72Wh batteries. According to LG, the 13.3-inch version of the Gram will run for 22.5 hours, while the 14-inch variant will provide 21.5-hour battery life. The 15-inch version has the highest battery life, claimed to be at 19 hours. That's a tall claim for a thin and light ultrabook.
According to the company's US website, the 8th gen Intel i7 variant comes with 8GB of RAM.
While LG does sell its Gram laptops in India, the company hasn't made a big splash here. It's unclear whether the new versions will be brought to India either. The 2016 editions of the Gram were priced at Rs. 79,990 and Rs. 94,990 in the country.