Lenovo has quietly added the ThinkPad E14 to its ThinkPad E-series of entry-level business laptops.
In early December 2019, we reported that Lenovo would switch to a simpler format of model numbers on its popular ThinkPad line of business laptops. We noted that two of the models in the E-series—the ThinkPad E490 and ThinkPad E495—were running out of numbers in the '400' series and that they would be succeeded by the ThinkPad E14, which was already spotted in some Asian markets. And now, it appears Lenovo has quietly brought the ThinkPad E14 to India as well. According to the Lenovo India website, the ThinkPad E14 starts at Rs 42,836.
The ThinkPad E-series has always consisted of entry-level business laptops and the latest ThinkPad E14 is no different. When compared with its predecessors, it is slightly slimmer. New features include stereo speakers by Harman Kardon and the proprietary ThinkShutter webcam privacy slider. Though it succeeds the Intel-powered ThinkPad E490 and the AMD-powered ThinkPad E495 in terms of generation, the ThinkPad E14 comes with only Intel CPU options at the moment. In fact, Lenovo has not listed any readily shippable variants for the ThinkPad E14 on its official website. Instead, it has made the model fully configurable using Lenovo's recently launched 'Build your own' online model configurator.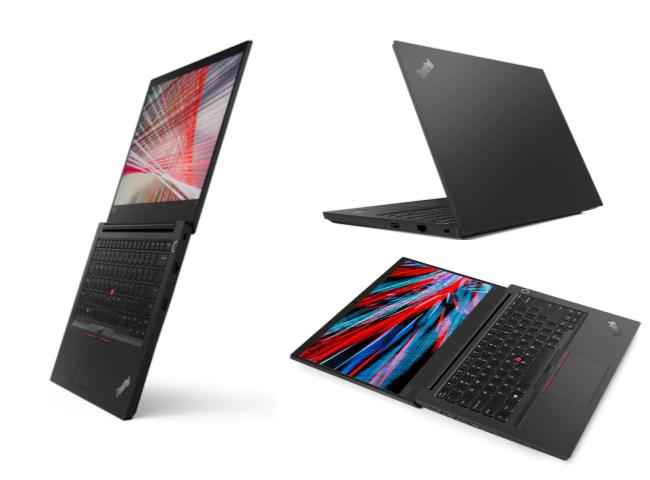 The ThinkPad E14 can be configured with up to an Intel 10th Gen Core i7 CPU with four cores. System RAM ranges from 4GB to 16GB. Internal storage options include a 2.5-inch hard drive with up to 2TB capacity and a PCIe NVMe solid-state drive with up to 512GB capacity. Because the laptop features dual storage, you can have a hard drive and a solid-state drive. One of the solid-state drive options included is an Opal-compliant self-encrypting unit. Though the 14-inch screen has Full HD resolution as standard, you'll have to pay more for the IPS panel with 250 nits of brightness. There's a single discrete graphics option, namely the AMD Radeon RX 640 card with up to 2GB of GDDR5 video RAM.
Apart from the aforementioned options, there are a few more configurable elements on the ThinkPad E14 online configurator. For example, you could throw in a backlit keyboard (something the previous models didn't have) and a fingerprint reader (integrated into the power button now). You can also upgrade to Intel Wi-Fi 6 and Bluetooth 5.0. By default, the laptop comes with no operating system; Windows 10 is an optional purchase. A fully kitted-out ThinkPad E14 with Windows 10 Pro will set you back Rs 97,164, while the most basic trim with no Windows OS at all will cost you Rs 42,836.