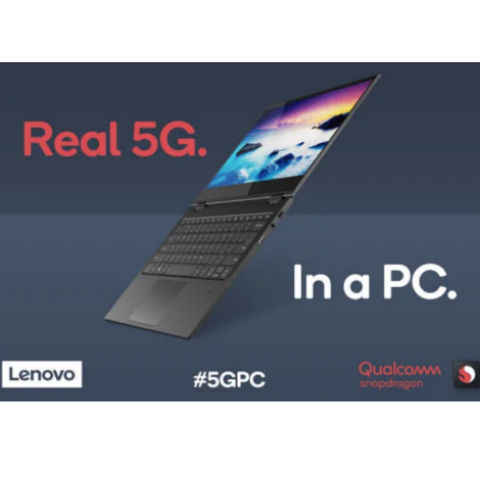 Qualcomm and Lenovo have teamed up to unveil Project Limitless, a 5G PC powered by the Snapdragon 8cx SoC. The Qualcomm Snapdragon 8cx 5G compute platform is a 7nm platform purpose-built for PCs that offer 5G connectivity.
"Our collaboration with Lenovo will deliver transformative PC user experiences for both consumers and the enterprise thanks to the platform's performance and power efficiency, combined with the high speed, low-latency connectivity made possible by 5G," said Alex Katouzian, Senior Vice President and General Manager, Mobile Business Unit, Qualcomm Technologies, Inc. "Bandwidth-intensive tasks that involve downloading and uploading large files over a wireless connection can be exponentially faster, 'making remote storage feel as seamless as local storage', this will change the way users create, collaborate and communicate with their computing devices."
Qualcomm claims that the Snapdragon 8cx 5G compute platform is the most extreme Snapdragon platform ever designed, with extreme performance, extreme battery life and extreme connectivity. How all this translates to real-world performance is something we can comment on when we get the final device in for testing.
The Snapdragon 8cx 5G platform includes the Snapdragon X55 5G modem, which integrates Category 22 LTE. The platform is compatible with all bands used globally. This should help the device stay connected even if it is carried from one location, to the other.
The 5G-enabled Project Limitless is still a concept and will not be available to consumers till 2020 at least. How 5G infrastructure and connectivity emerges and evolves over the next year is something we will have to wait and see.
In a country like India, which has seen a boom in mobile internet in the past 2 years, getting good 4G speeds can still be a struggle, even in some metro cities. So we'll just have to wait and see how well the new service works in the country.