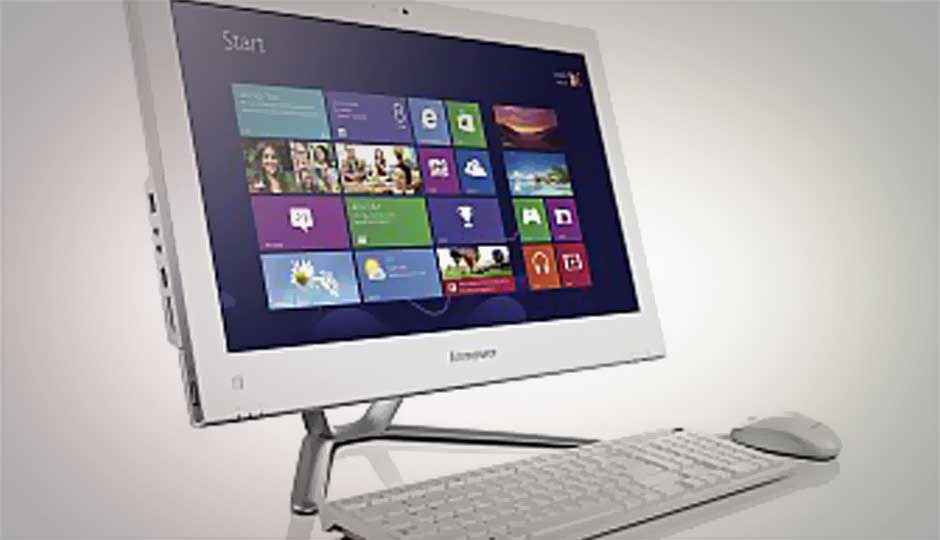 Lenovo today announced the latest additions to the C-Series all-in-one (AIO) family – IdeaCentre C340 and IdeaCentre C440. With convenient space-saving designs that fit into any home, these Windows 8-based AIOs are aimed at offering powerful performance and multimedia features designed for immersive entertainment at a competitive price.
C-Series AIOs are equipped with the following features:
Up to 1 TB HDD allowing users to hold up to 250 HD movies, 320,000 photos or 200,000 songs
Up to 8GB memory for smooth multitasking
Lenovo Education Portal with nine child education games
720p HD webcam with YouCam picture enhancements including fun, cartoon effects
Dolby Advanced Audio V2 for a crisp, clear cinematic surround sound experience
Powered by Windows 8
The Lenovo IdeaCentre C340 and IdeaCentre C440 all-in-one PCs are optimized for entertainment with an adjustable screen display, Lenovo Dynamic Brightness System, which automatically adjusts screen brightness based on users' current surroundings and Lenovo Eye Distance System, which alerts users if they are too close to the screen. These AIOs fit into any home environment with a thin "journal" design, modelled after the pages of a journal or book, for a clean, simplistic look, and a unique aluminium stand that utilizes minimal desk space and allows users to slot the keyboard under the screen.
The stunning HD LED displays of the 20-inch C340, 21.5-inch C440 are made for watching HD videos and movies. Users can choose the screen size that best fits their needs – whether that's surfing the web in the kitchen, creating a presentation in the home office or streaming a video in the living room.
With up to 3rd generation Intel Core i3 processors, the C340/C440 packs powerful performance and supports up to Nvidia GeForce 615 2GB graphics, ideal for PC gaming fun.
Pricing and Availability
The Lenovo IdeaCentre C340 will be available in December with models starting at approximately Rs. 29,990
The Lenovo IdeaCentre C440 will be available in December with models starting at approximately Rs. 41,990
Lenovo IdeaCentre C340 & IdeaCentre C440 will be available at all Lenovo Exclusive Stores (LES), leading Multi-brand Outlets (MBOs) and Large Format Retail stores (LFRs)