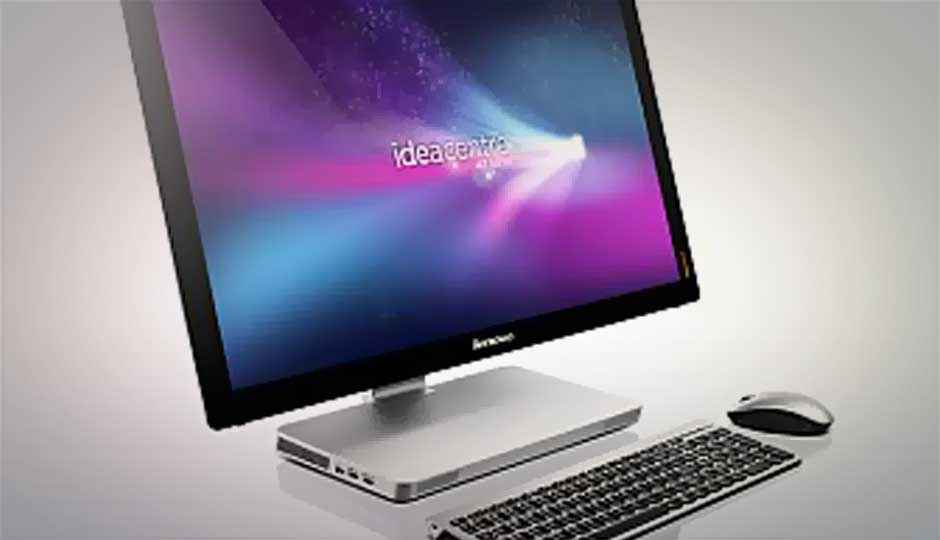 HIGHLIGHTS
In one massive swoop, Lenovo has made a bid to place one of its all-in-one products inside almost every PC-owning home.
Lenovo India has just announced the availability of six new All-In-One PCs, covering a wide range of price, specifications and form factor. The machines span configurations and price points that could position one of these in almost every household that can afford a computer.
At the very apex of the hierarchical pyramid, we have the Lenovo IdeaCentre A720. It is a beautifully crafted AIO with a 27-inch touchscreen optimized for 10-point multi-touch. The design is almost edgeless and the machine has a thickness of barely an inch. It ships with some really powerful innards, which include an Intel Core i7-3630QM processor clocked to 2.4GHz with 6MB of L2 cache. It also has 6GB of RAM and an Nvidia GT 630 provides 2GB of video RAM. There's also a full terabyte worth of storage in case you are a multimedia fanatic.
The second in the list is the B-series, specifically the IdeaCentre B340 and B540. While the B340 series includes variants with two different screen sizes (20-21.5 inches for the B30 and 23 inches for the B540), the two models essentially retain the same RAM and storage, but vary the processor available. In the B340 series, the users can choose between the new Pentium Dual Core, Core i3 and Core i5 processors.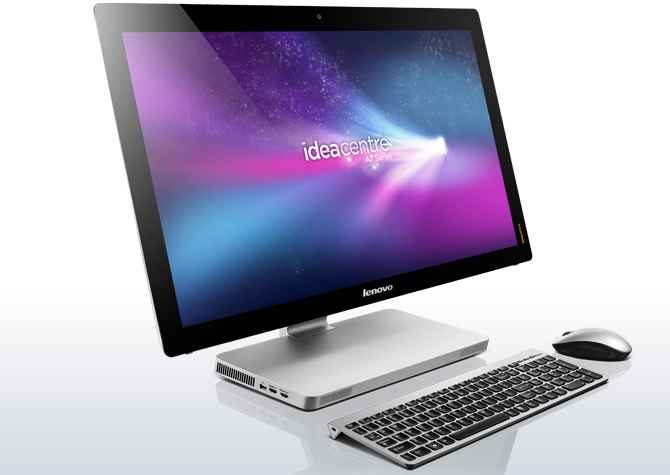 The C series includes the C20, C340 and C440. The IdeaCentre C20 is the absolute budget machine, with an 18.5 inch display and an Intel Celeron dual core processor. The IdeaCentre C340 is aimed at those looking to satiate their entertainment needs with an adjustable screen display, Lenovo Dynamic Brightness System, which automatically adjusts screen brightness based on users' current surroundings. These AIOs fit into any home environment with a thin "journal" design, modeled after the pages of a journal or book, for a clean, simplistic look, and a unique aluminum stand that utilizes minimal desk space and allows users to slot the keyboard under the screen. The IdeaCentre C440 provides an ideal mix of performance and affordability with its 21.5-inch display and 3rd generation Intel Core i5 processors, the C440 packs powerful performance and supports up to 'Nvidia GeForce 615M' 2GB graphics, ideal for PC gaming fun.
The above models are available at all Lenovo exclusive stores, multi-brand outlets and large format retails stores at:
•Lenovo IdeaCentre A720: Range starts at INR 1,15,990
•Lenovo IdeaCentre B340: Range starts at INR 34,990
•Lenovo IdeaCentre B540: Range starts at INR 75,990
•Lenovo IdeaCentre C240: Range starts at INR 21,990
•Lenovo IdeaCentre C340: Range starts at INR 26,990
•Lenovo IdeaCentre C440: Range starts at INR 43,990