Dell's new all in one computer Vostro 360 is yet to see the official launch. But the tech specs of the device have already hit Internet, thanks to Dell that inadvertently posted a PDF file containing the details of the device on its support page.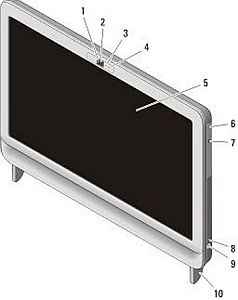 Even though Dell is yet to officially announce the launch its new all-in-one computer, Vostro 360, specifications and images of the device have already hit the Internet. The specifications and other details appeared in a PDF file that was inadvertently published on the Dell Support website. Dell removed the info from its site soon after the Internet went abuzz with the new Dell device. The leak of Vostro 360 specs and image come a day after Dell announced new laptops in its Inspiron and Vostro series, the Inspiron 13z and 14z, and the Vostro V131.
[RELATED_ARTICLE]
If reports are to be believed, the computer is based on the same configuration as Dell's Inspiron One desktop. The device will max out at 8GB of memory and is believed to be offer choice of an Intel Core i3, i5, or i7 processor, and, evneea Pentium dual core. The Vostro 360 will also have a choice of an integrated Intel graphics card or discrete NVIDIA GeForce GT 525M. The Vostro 360 also sports an optional touchscreen and built-in webcam.
According to reports, the Vostro 360 will also come with a microphone, power button, three ports on rear, optical drive slot on the side of the device, and will have a USB 2.0-only connectivity.
There is no word on pricing or release date yet but that we will soon find out when the Vostro 360 is officially announced.
Also read,