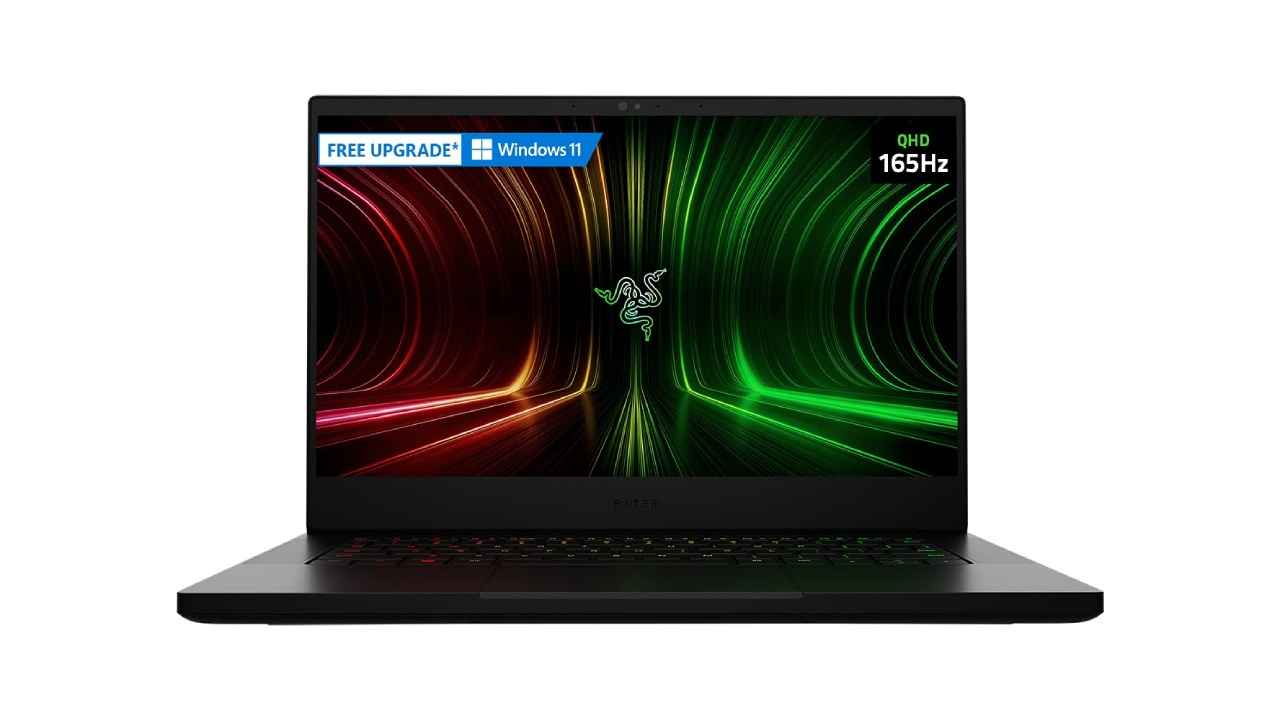 New age gaming laptops are exceptionally powerful – they feature impressive under the hood specifications along with ample peripheral ports. Many gaming laptops can even power 8K displays, which are the next leap in content viewing technology. With a resolution much higher than 4K–which already happens to be one of the best viewing resolutions, 8K resolution makes content come to life and gives life-like viewing experiences. If the laptop can power 8K gaming, then you're going to be fully immersed in the game. 8K displays are useful for professional video makers, content creators, graphic designers and 3D modellers. With such a high-resolution display, you can view each and every minute detail with exceptional clarity. So, here are some laptops that can power 8K displays.
Razer Blade 14 Gaming Laptop
Packing in a premium design along with great specifications, this happens to be the ultimate portable gaming machine. It has all the right features, including a 14-inch 165Hz, Quad HD resolution screen that grants the best gaming visual fidelity and performance-induced immersion. Under the hood, you get a core heavy mobile processor – the AMD 9 5900HX paired with the latest RTX3070 mobile GPU for unmatched performance– for gaming or anything else. Internals can easily power up immersive open-world games, as well as give you high frame rates in competitive online games. Thanks to USB-C thunderbolt ports, you can power up external 8K displays and even external graphics cards. The high memory count–16GB, and ample storage space helps you download, install, and use various applications.
Lenovo Legion 5 Pro
This gaming laptop puts a heavy focus on optimal cooling solutions, which results in more stable performance across the board. Under the hood, components benefit from the cooling as the AMD Ryzen 7 5800H CPU and RTX 3070 GPU both require incredible power and airflow. They also present the user with incredible gaming performance. Thanks to these internals, you can also hook up extremely high-resolution displays. Thanks to the 16-inch WQXGA IPS 165Hz refresh rate screen panel, games look and run well on this laptop. You also get 32GB of RAM should suffice even for the most demanding users.
ASUS TUF Dash F15 (2021)
A classic Asus gaming laptop, it comes with a gamer-centric design, lots of RGB lights, ample space on the laptop chassis and a roomy internal structure. All of this combines into a well-rounded machine that's built to help you game at breakneck speeds. The 15.6-inch screen supports a 240Hz refresh rate. The processor is eleventh generation Intel Core i7 that's paired with 16GB RAM and 1TB SSD. Data scientists and similar power-intensive users can also make quite good use of the laptop. There is also an RTX3060 graphics processor and Thunderbolt 4 port, which help channel 8K video content to external resolutions.
ASUS ROG Zephyrus G14 (2021)
Looking to take your gaming experiences with you while you travel? The laptop empowers you with a 14-inch screen, compact build, and capable internals. Owing to the AMD Ryzen 9 5900HS CPU, it can handle games and intensive applications that are core-heavy, such as 3D modelling apps and video editing programs. To power all the latest games, which are taxing the GPU, you get a capable enough RTX 3050 with 4GB of VRAM. Furthermore, other internal components include 16GB RAM and a 1TB M.2 NVMe SSD, which is great for storing all your games and loading them up quickly.