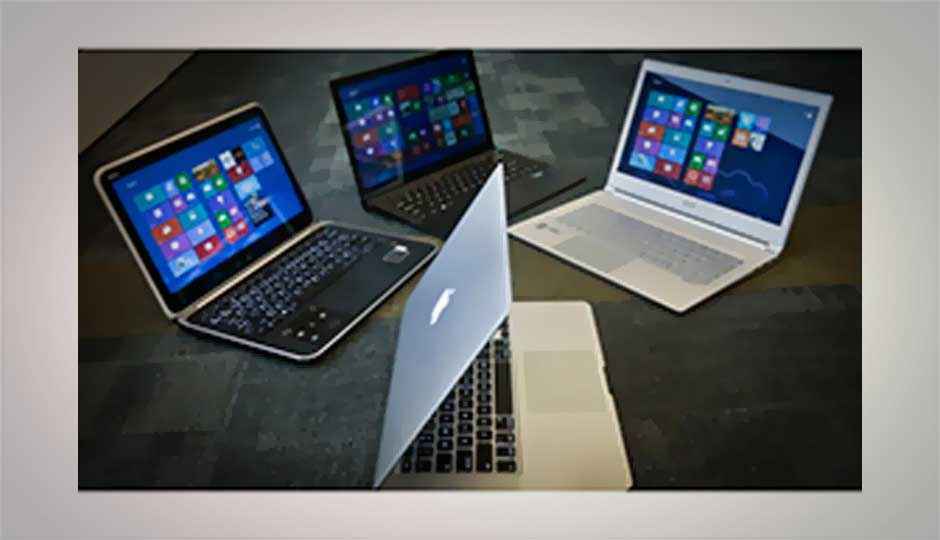 HIGHLIGHTS
PC shipments have dropped 20 percent in the quarter ending Dec'13, while Dell's market share has increased due to rising notebook sales.
According to a new report by research firm Gartner Inc, Indian PC market fell nearly 20 percent to 1.96 million in 2013 Dec quarter due to declining government and enterprise orders.
Gartner Inc.'s report states that Mobile PC's like notebooks saw an increase of 27 percent over the last year, whereas white boxes (including parallel imports), which accounted for nearly 44% of the overall desktop market, declined to 10% from an year ago in the December quarter.
Dell Inc. market share increased in the October-December quarter due to a 49% growth in notebooks. Dell sales grew 70 percent in the consumer segment, whereas HP's market share in the consumer segment grew 3% over the year-ago quarter.
HP remains the market leader with 21.3 percent of the market share, followed by Dell with 18.6 percent market share. Lenovo was third with 15.9%, followed by Acer and HCL with 9.2% and 2.5% of the market share, respectively.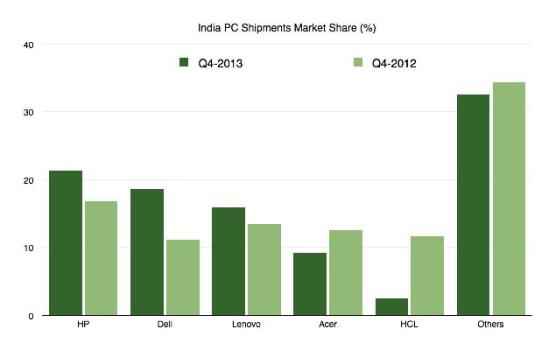 "Consumers accounted for 49 percent of total PC sales in the fourth quarter of 2013," said Vishal Tripathi, principal research analyst at Gartner. "In the absence of any government orders this quarter, the Indian PC market performed dismally, re-emphasizing the fact that with current economic sentiments and the current political scenario, enterprises are deferring their purchases." he added.
According to a recent IDC report, PC sales in Asia have fallen due to competition from the mobile devices and slow economic growth. PC sales declined 10 percent in Asia Pacific region. Now PC manufacturers are taking drastic steps, such as Sony selling off its Vaio PC business to Japan Industrial Partners.
Source: TOI