The top-of-the-line HP Omen desktops will be powered by the Intel Core i7-6700K processor, combined with an NVIDIA GeForce GTX 1080 GPU.
Gaming desktops and laptops share a major chunk of the PC market, and while HP has dipped its toes in the category previously, it has not been a constant presence. Now, the company has launched an entire new lineup of gaming laptops and desktops under its Omen lineup. HP has introduced two new laptops with 15.6-inch and 17.3-inch displays, respectively. Alongside, the newly unveiled Omen desktops will house an NVIDIA GeForce GTX1080 GPU in the top variants. To best present all of this incredible firepower, HP has also launched a 32-inch, 4K resolution gaming monitor.
The two HP Omen laptops, with 15.6-inch and 17.3-inch displays, will each be available in 1080p and 4K screen resolutions. Both will be powered by Intel's latest Skylake Core i7 processors. In terms of graphics, both the devices can be upgraded to an NVIDIA GeForce GTX 965M GPU. Both the laptops will have up to 16GB of RAM, or up to 512GB PCIe-based SSD and 2TB HDD in single storage versions. In dual-storage setups, you can opt for up to 128GB SSHD and 4TB HDD. HP has claimed up to 10 hours of battery life on select models, along with fast charging capabilities. The prices for the 15.6-inch and 17.3-inch laptop start at $899.99 (Rs. 60,280 approximately) and $1029.99 (Rs. 69,060 approximately), respectively.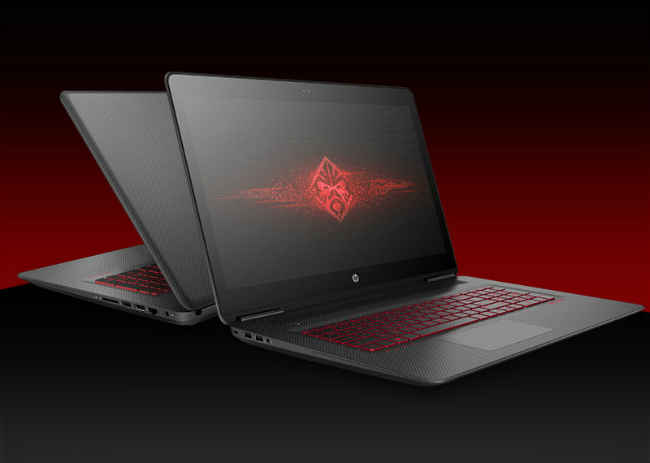 Vice President and General Manager of Consumer Personal Systems at HP Inc, Kevin Frost, said, "We created OMEN by HP for gamers who need their PC to deliver a great experience while also allowing them the flexibility to choose the level of performance and design that fits their needs. The new OMEN platform offers the features gamers rely on – power for battling on the go, graphics for smooth gameplay and advanced thermal cooling to tackle the latest AAA games. The OMEN by HP delivers gamers what they need to strike first, and last."
There is a new range of desktop PCs as well, which is derived from HP's existing Phoenix lineup. While all Omen desktop models will house commendable hardware, a select few models will run on Intel Core i7-6700K processors and NVIDIA's latest GeForce GTX 1080 Founder's Editions GPUs. There is also a SKU where you can replace the GTX 1080 for an AMD Radeon R9 390X GPU. This makes it VR-ready, and HP mentions that a few models will also offer water cooling out of the box.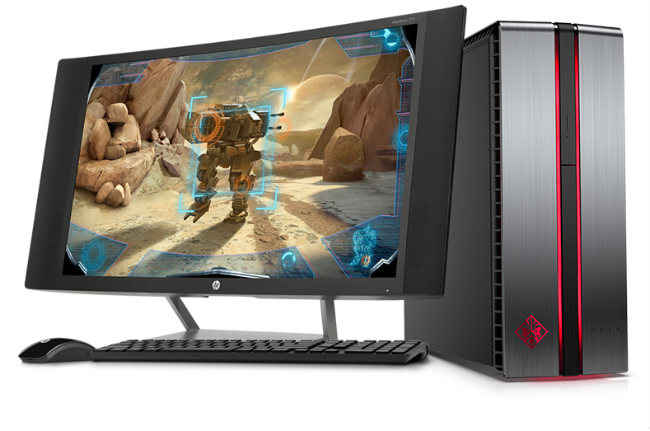 The HP Omen 32-inch gaming monitor with 4K screen resolution is said to offer wide viewing angles and 100 percent sRGB colour space, which can be crucial for gamers. The monitor is AMD Freesync-enabled, which would translate into better gaming experience while gaming with an AMD GPU.