Google's making big strides in the name of goodwill, as they have decided to offer the Samsung Series 5 Chromebooks to public schools and teachers for a heavily subsidized price of $99. Back in 2005, an MIT Professor, Nicholas Negroponte, had claimed that sub $100 laptops would be key to bringing computing power to the masses.
Negroponte's One Laptop Per Child Foundation, which focused on putting sub-$100 laptops in every child's hands failed because they could not get the cost of the laptops to go below $200. Google has now stepped in to fulfill this ambitious MIT Professor's claims, but heavily subsidizing the Series 5 Chromebooks to $99, which normally retail for $249. So technically, the laptops still cost more than $100, but Google's picking up the tab on this one.
Google is offering the Chromebooks to public school teachers through the Donorschoose program. Teachers who qualify for the program can request up to 30 Chromebooks for the subsidized price, which should be enough for most public school classrooms. For specific details on how to get the Chrombooks, head on over this link.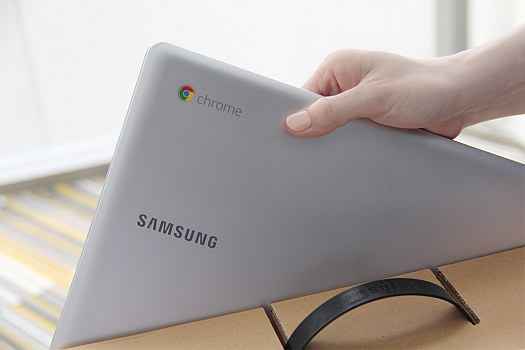 While Negroponte's Foundation might have failed in achieving its goal, what it did end up successfully doing is forcing big name corporations like Intel, HP, Microsoft and the likes to put strong focus on delivering much cheaper variants of their otherwise expensive products. This focus is what led to the spawn of netbooks.
Also read,