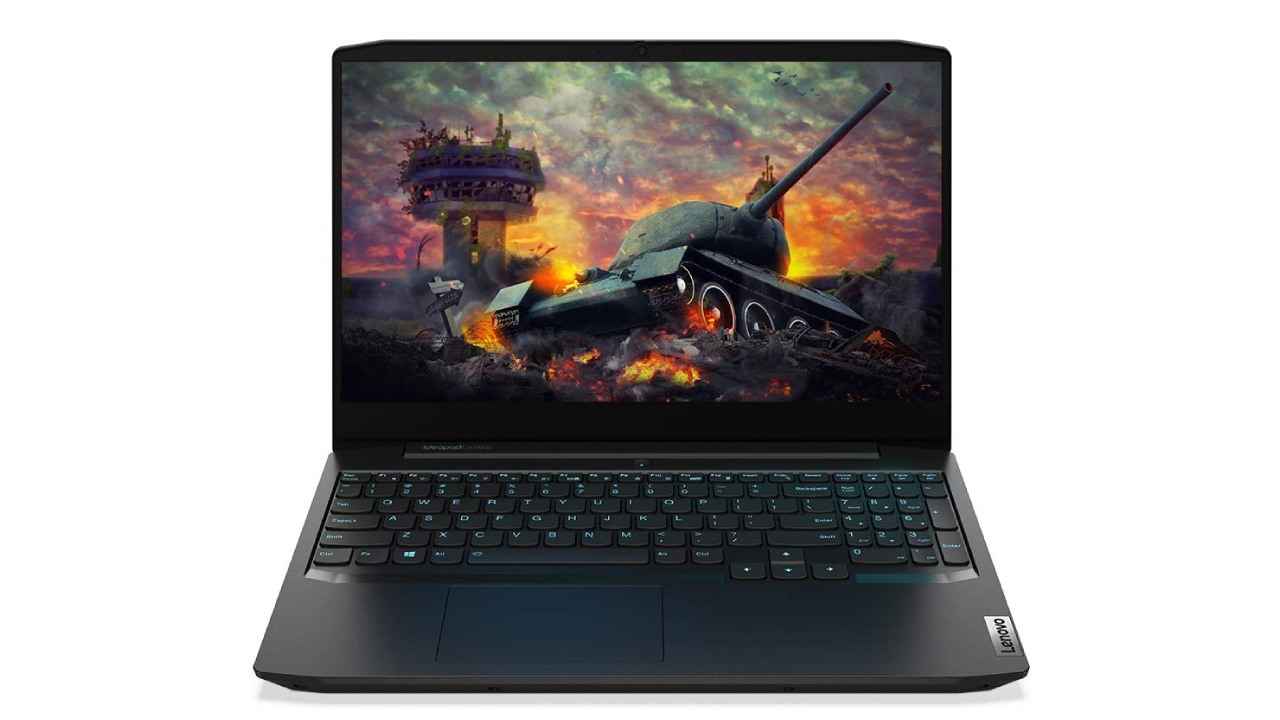 With the inception of SSDs (Solid State Drive) that work with flash memory technology, you can enjoy faster read/write speeds, which means that your games and apps will load faster. As these storage systems are quite compact, you can also expect an overall weight reduction of laptops. Some of the most efficient laptops with an SDD drive available on Amazon are listed below.
ASUS ROG Strix G15
If you are into playing high-end games with high-octane action sequences, then this laptop from ASUS should be able to deliver the ideal performance. It sports a 15.6-inch FHD display that supports refresh rates up to 144Hz, which means you can expect a visual output without any stutters. Moreover, the three-sided nano-bezel design of the display adds to the immersive gaming experience for you. The powerful 10th Gen i7 processor used in the laptop should deliver a smooth user-experience. The best part is that it has an inbuilt 512GB SSD drive, and has 16GB of RAM, so you should have no problems even with demanding games.
Acer Predator Helios 300
Apart from 6GB of dedicated GDDR6 VRAM, this laptop comes with NVIDIA GeForce GTX 1660 Ti Graphics which should greatly enhance your gaming experience. The Acer Predator Helios 300 Gaming Laptop also comes with the latest 4th Generation AeroBlade 3D fan that offers improved cooling performance with much less noise. This laptop has the DoubleShot Pro technology that facilitates connectivity to the fastest network connection so that you can play those online games without lags. Its 16GB RAM and 256GB SSD storage provide you with the space you need to save your data.
Lenovo IdeaPad Gaming 3
Playing heavy games can take a toll on the laptop, and this is when it starts heating up. However, thanks to the impressive cooling system used in the Lenovo IdeaPad Gaming 3 laptop, you should be able to complete your hardcore gaming sessions without much trouble. It has dual fans and an efficient vent system to deliver the goods, when the going gets tough. Moreover, the robust combination of 512GB SSD storage, 8GB RAM and the fourth Gen AMD Ryzen 5 4600H processor gives this laptop enough power to run demanding games smoothly.
Acer Predator Triton 500
Another good option is the Acer Predator Triton 500 gaming laptop. It comes with a huge 512GB SSD and 16GB RAM. It is powered by a 9th Generation Intel Core i7 processor. It has a 15.6-inch Full HD (1920 x 1080p) Widescreen LED-backlit IPS display with 144Hz refresh rate, 3ms overdrive response time. Also, expect no heating issues in this laptop as it comes with three-fan cooling technology with five copper heat pipes and one 4th Generation AeroBlade 3D fan. If you are looking for a durable gaming laptop that lasts long, you should surely go for this.
ASUS ROG Zephyrus G14
A laptop with a bright display is always a plus for those of us who use our laptops in varying lighting conditions and on the go. This is exactly what the ASUS ROG Zephyrus G14 enables you to do as it has a 14-inch display that supports 300nits of brightness. The sleek gaming laptop has a 1TB SSD drive, which means you can store multiple games on it all at once, and play to your heart's content. The laptop also sports a powerful AMD Ryzen 5 4600HS Processor and has 8 GB of system RAM, and 4 GB of GPU RAM supporting the inbuilt NVIDIA GTX 1650Ti.
HP Pavilion Gaming DK0271TX
Here is a gaming laptop from HP that promises to deliver good graphics. The laptop has a 4GB NVIDIA GeForce GTX 1650 dedicated Graphics card. Under the hood, it has a robust i5 processor, 8GB DDR4 RAM and 512GB SSD memory to make it a reliable combination of processor, memory and storage. This should enable you to enjoy a smooth gaming experience without any lags in most cases. The big 15.6-inch FHD display supports refresh rates of 144Hz, making it ideal for fast-paced games.