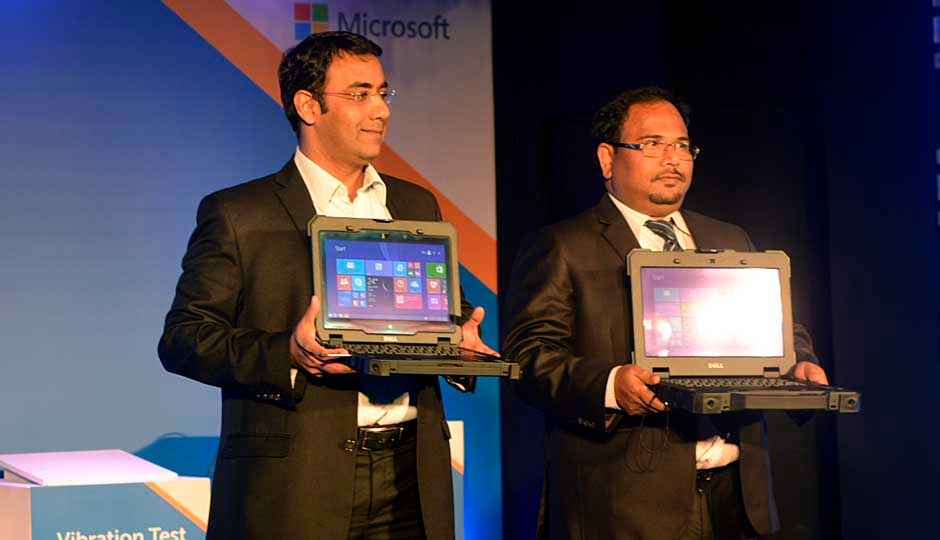 HIGHLIGHTS
The Dell Latitude 12 and Latitude 14 Rugged Extreme laptops have been priced above Rs. 2,00,000.
PC and laptop maker Dell, today, announced two new convertible notebooks in India. The devices, the Dell Latitude 12 Rugged Extreme and Latitude 14 Rugged Extreme, will be available at Rs. 2,39,999 and Rs. 2,29,999 respectively (excluding local taxes).
Commenting at the launch, Indrajit Belgundi, Director & General Manager, End User Computing, Dell India said, "The Dell Latitude Rugged devices are a game changer when it comes to servicing the needs of a highly intense job, being carried out in difficult conditions. With the introduction of these unique products, we believe that many industries in India can benefit from a niche technology that has been built for their business. The Dell Latitude Rugged Extreme devices offer end to end computing functions with the added assurance of protection and sturdiness in hazardous environments, be it for military services, Oil & Gas sector, the government, manufacturing or construction. With these devices, we not only aim to deliver technology solutions, but in fact solutions which can withstand challenges as well as their users do."
The two devices will be available with the option of either Windows 7 or Windows 8.1 and feature upto 16 GB of RAM and 512 GB of solid state storage. As the name suggests, they are made for areas where rugged usage is required, like military, factories etc.