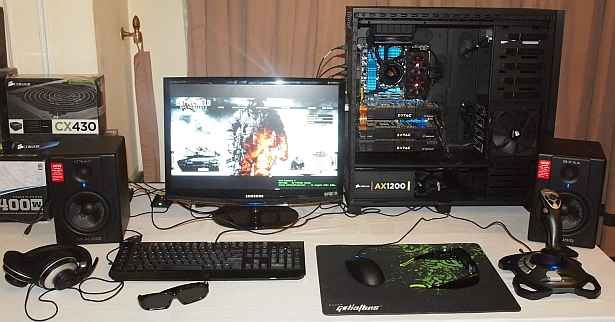 Corsair, a leading name in the manufacture and design of memory, solid state drives, PC cabinets, cooling systems, power supplies and flash storage, has now partnered Indian distributors to bring the Dream PC concept to India. The company's Dream PC concept has already enjoyed success in various forms in numerous international markets.
Also known as a brand that specializes in high-performance gaming components – such as memory, cooling systems and power supplies – Corsair's Dream PC concept introduces three gaming desktop models in the Indian market, the Ultimate Dream PC (pictured above), the Gamer Dream PC, and the Custom Dream PC.
Apart from offering tried, tested and optimized configurations, Corsair offers buyers of the Ultimate and Gamer Dream PCs a 3 year Dream Service warranty. Check out the specifications of these PC's below. As a potential customer, if you don't like some components or configuration options of the above two branded PCs, Corsair offers the Custom Dream PC concept, where you can mix and match parts, choosing from a wide range of manufacturers (with no exclusive tie-ups or hang-ups i.e., only AMD or Nvidia or Intel). The only drawback, if it could be called that, of buying a Custom Dream PC, would be a component level warranty instead of a complete unit warranty.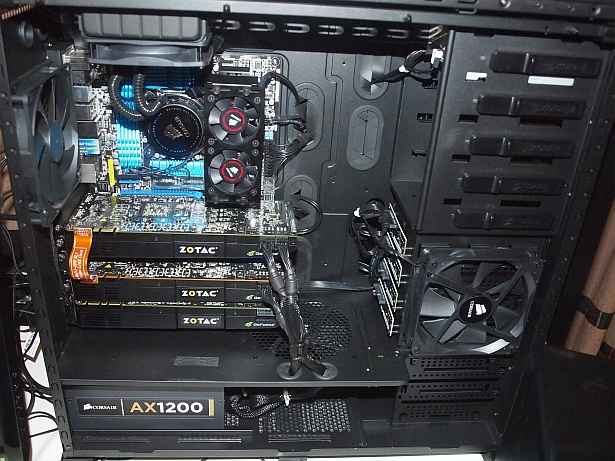 Looking at the prices, Rs. 2,50,000 and Rs. 99,000, if you are a little skeptical of Corsair's success with these models in India, you are not alone. But Corsair's intention is clear: not only is it trying to make a name for itself in the fast growing gaming market in India, but also to promote its many high-performance gaming components, from SSDs to cabinets to RAM.
Corsair knows its global market well, and with its gaming/overclocking based offerings knows it is targeting the "educated gamer." It's evaluation of the Indian gaming market has also led them to this conclusion – the "average India gamer" is a well educated male in his mid-20s, who spends an average of 20 hours a week gaming.
[RELATED_ARTICLE]Speaking at the launch, Scott Thirwell, Corsair's Director of Sales - APAC, commented:
"Corsair forecasts explosive double-digit growth for the Indian PC gaming market in 2011 with over 10 million India gamers spending 5 or more hours a week gaming online. The fastest growing PC gaming segment is the youth market aged between 16 - 25 yrs old. Online social media such as Facebook is introducing a huge new audience to basic online games and our research shows a large number taking gaming a step further with hardcore 3D games requiring mid to high-level gaming PC hardware. This is a huge market opportunity for Corsair partners in India."
The three variants of the Dream PC are available for order through Corsair's national distributors, Aditya Infotech, Inspan Infotech and Tirupati Enterprises. The following retailers in New Delhi (SMC International), Mumbai (Prime ABGB) and Bangalore (Sogo Marketing) will also take orders.
Model

Ultimate Dream PC

MRP: Rs 250,000

Gamer Dream PC

MRP: Rs 99,000

Cabinet

Corsair 800D

Corsair 600T

Power Supply (SMPS)

Corsair 1200AX (1200 Watts)

Corsair 600GS

Motherboard

Asus P8P67 Deluxe

Asus P8H67-M

CPU

Intel Corei7 2600 Sandybridge Processor (3.4GHz)

Intel Corei5 2400 Sandybridge Processor (3.1GHz)

Graphics

3-way SLI - Zotac NVidia GTX 570

2-way SLI - Zotac NVidia GTS 450 1GB AMP Edition

Memory

Corsair CMT12GX3M3A2000C9 3 x 4GB, 2000MHz, Dominator GT

Corsair CMZ8GX3M2A1600C9 2 x 4GB, 1600MHz ,Vengeance

CPU Cooler

Corsair H70 Hydro CPU Cooler

Corsair A70 Air CPU Cooler

Storage

WD 1TB SATA HDD

Corsair 120GB Force SSD

WD 500GB SATA HDD

Corsair 60GB Force SSD

Optical

Sony Blu-ray DVD RW

LG DVD WR

Keyboard

Razer BlackWidow Ultimate

Razer BlackWidow

Mouse

Razer Mamba

Razer Lachesis

Joystick

Logitech Force 3D Pro

Logitech Attack 3

Monitor

Samsung Syncmaster 2233 RZ 22" Gaming LCD Monitor

LG 2240 22" LED Monitor

3D Vision Glasses

NVidia 3D Vision

Sound Card

M-Audio Delta 1010LT

Speakers

M-Audio BX5A Deluxe

Gaming Headset

Corsair HS1 with 5.1 Dolby Surround Sound

Operating System

Microsoft Windows 7 Professional

Microsoft Windows 7 Professional