Sony discontinues Z series of thin laptops and introduces Vaio Pro 11 and Pro 13, which it calls the lightest ever ultrabooks.
Computex 2013 is abuzz with incredible announcements and Sony is unwilling to let the limelight slip away from its camp. The Japanese electronics giant has just announced two new ultra-slim, ultra-light ultrabooks, the Sony Vaio Pro 11 and Pro 13. The ultrabooks should appeal to those who were left a little disheartened when Sony discontinued the Z series of thin laptops.
The Pro 11 and the Pro 13 weigh in at just 1.92 and 2.3 pounds, which is lighter than the previous Z series. In fact, Sony claims that these two happen to be the lightest touchscreen ultrabooks ever made. Along with being incredibly light, the two machines also incorporate Intel's latest silicon, the Haswell processors, which could have something to do with Sony's claims of 14 hours of battery life on the Pro 11 and 13 hours on the Pro 13. Additionally, you can practically double the battery life by using an additional sheet battery.
Exact specs are a little scarce at the moment, but the two machines will be available in Intel Core i5 and Core i7 flavours along with 1080p IPS touchscreen panels, backlit keyboards, NFC and EXMOR webcams. Unfortunately, there is no discrete graphics option in either of the machines, but that brings the costs down considerably for the Pro 11 and Pro 13. The former is pegged to start at $1150 while the Pro 13 will retail for $1250 and higher. Both the machines are slated for a June 9th release in various markets, but there is no official word on India availability and pricing just yet.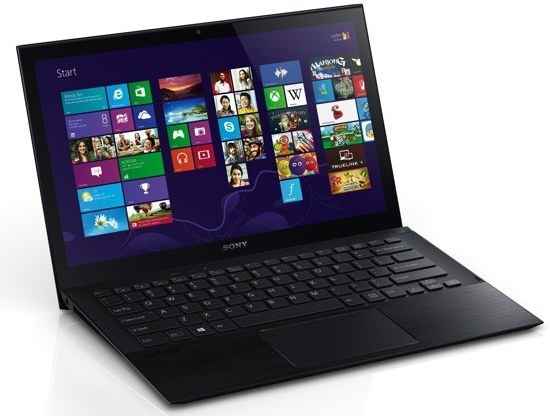 Sony Vaio Pro 13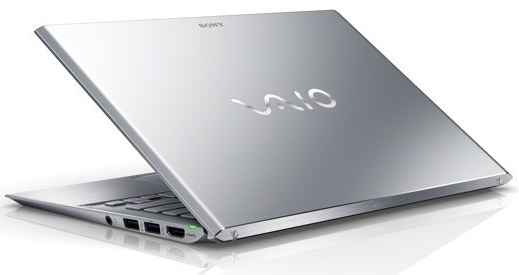 Sony Vaio Pro 11
Other Computex 2013 stories,
Computex 2013: Asus VivoPC, Fonepad Note, VivoMouse and Router RT-AC68U slideshow
Computex 2013: Asus Transformer Pad Infinity slideshow
Computex 2013: Dell shows off XPS 12 Ultrabook, XPS 27 AIO and XPS 8500 desktop
Computex 2013: Acer Iconia W3, the first 8-inch Windows 8 tablet

Computex 2013: Asus unveils ROG G750 gaming laptop, 31.5-inch 4K monitor and more

Computex 2013: Asus MeMO Pad HD 7 Slideshow
Computex 2013: Toshiba unveils new 'Excite' Android tablets with Tegra 4
Computex 2013: Toshiba launches PX35t AIO desktop, refreshes laptop range
Computex 2013: Asus launches Transformer Book Trio, Pad Infinity, Fonepad Note & more
Computex 2013: Acer unveils 8-inch Win 8 tab, Liquid S1 phablet and ultrabooks
Computex 2013: Acer R7-laptop-desktop-tablet hybrid slideshow