While officially detailing Chrome OS, the Chrome Web Store and more at its press conference earlier today, Google also spoke about a pilot project that entailed the circulation of a Chrome OS-powered 12.1-inch netbook (a rather large one) to testers, developers, journalists, students, and businesses in the United States. Called Cr-48 after the element and its isotope, the 3G-ready device will be bundled with a Verizon Wireless data plan, a sign of things to come at public launch day - though of course it does also support Wi-Fi.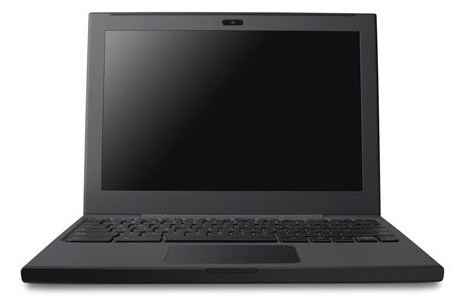 It's safe to say you can't actually buy the Cr-48 netbook, and Google is giving it away for free, only asking for recipients' feedback. However, regular dudes still have a chance of snagging one, and can compete to make a YouTube video of why they are the perfect tester/test subject for Google. Residents of the US could also try their luck applying for the thing, from the Chrome OS pilot program homepage, where one is warned:
The Pilot program is not for the faint of heart.
Things might not always work just right.
The 12.1-inch Cr-48 will supposedly give the fortunate user 8 hours of standby time, 8 hours of battery life, and will also boot up in around 10 seconds. Weighing 1.8 kgs, the Cr-48 netbook also has an integrated webcam, and supports 802.11n WLAN. Quirkily enough, the caps lock button is replaced by a search button on the full-sized keyboard.
As for retail units, Acer and Samsung will apparently be the first out of the gates, having already announced their intention to put netbooks on the shelves by mid-2011.
Check out a video preview of the Chrome OS below: