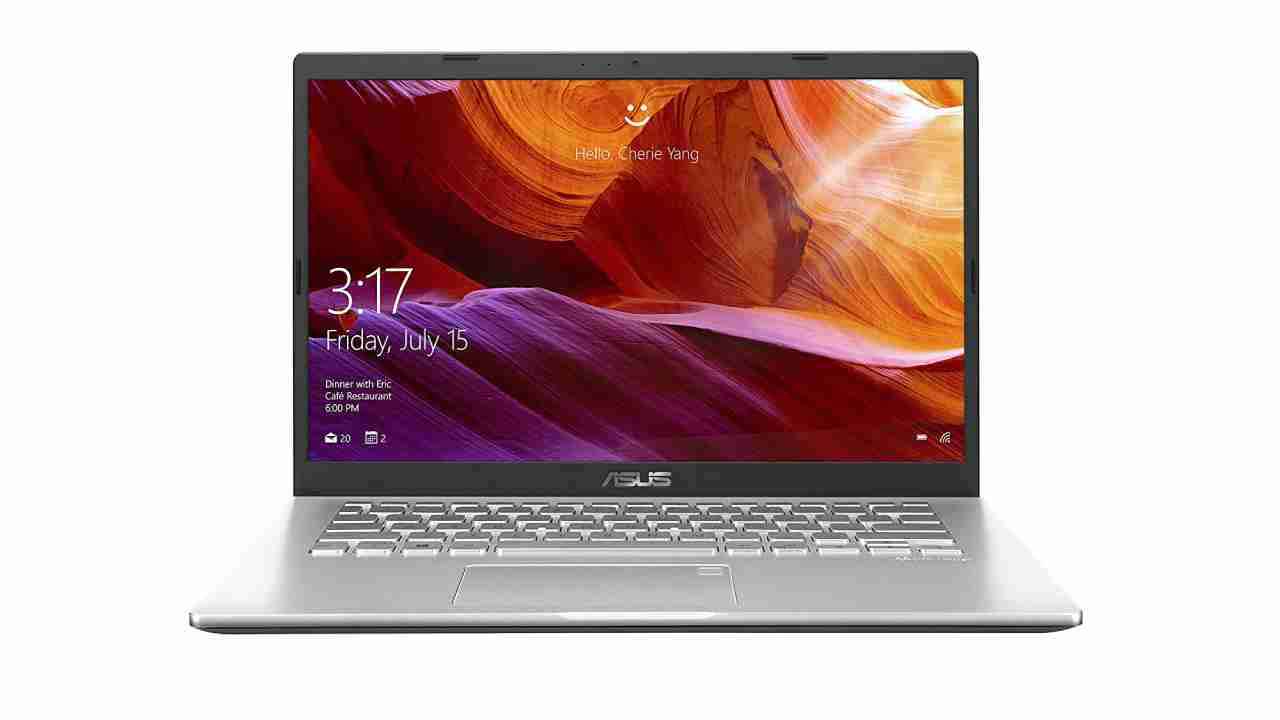 With the rise in online education for students of all ages, having a good laptop is a must. As most schoolwork can be demanding, students now have to spend hours in front of their systems, ploughing through the course material and typing up assignments. Thus, it is essential to select laptops that offer eye-friendly displays. At the same time, keep in mind that as children aren't really required to use professional-grade software, you can get away with a basic laptop that gets the job done. Here are a few of the best laptops for students that you can get. Note that these have been curated based on their availability on Amazon and their listed features.
ASUS VivoBook 14
The ASUS VivoBook 14 has a 14-inch LED display with an anti-glare panel, which should reduce the strain on the eyes. The laptop has an FHD resolution and a 60Hz refresh rate, which should ensure that students can have a good viewing experience. Under the hood, the system has a PCIe Gen3x2 NVMe 256GB M.2 SSD storage along with a 2.5-inch SATA slot for storage expansion. It also has a 4GB onboard DDR4 RAM that's upgradeable to 12GB should you require it. The laptop even has an Intel Integrated UHD Graphics 620 card, which should ensure that the display has bright colours. To minimise distractions, the laptop has a thin bezel to offer a more immersive viewing experience.
Lenovo Ideapad S145
The Lenovo Ideapad S145 has a 15.6-inch display that's equipped with anti-glare technology, which should make it easy to work on the go. It has a whopping 1TB HDD storage, which should allow students to save all their projects without worrying about the space. The 8th Gen Intel Core i3-8130U processor used in this device has a 2.2GHz base processor speed and a 3.4 GHz max speed, which should ensure that even when one saves a few project files on the laptop, the system still runs smoothly. The laptop also has 4GB RAM to ensure quick operations.
Apple MacBook Air
The Apple MacBook Air has a 13-inch Retina display that offers accurate colours and clear details. The laptop is equipped with an Intel HD Graphics 6000 card, which should further enhance the graphics seen on the screen. This also makes the laptop a good option for students who want to do anything else apart from studies. This laptop has an 8GB RAM for smooth multitasking and 256GB SSD storage, which should allow one to store and access college or schoolwork in a jiffy. The laptop also has a 5th-generation Intel Core i5 dual-core processor. Finally, the Apple MacBook Air also has two USB 3 ports, an SDXC port and a Thunderbolt 2 port to ensure you can connect with all the devices you need to.
HP Envy Core i5
The HP Envy Core i5 has a 13.3-inch IPS display with a Full HD resolution (1920×1080). The screen has touchscreen functionalities to make it more convenient to use. This laptop is equipped with a 256GB SSD storage along with 8 GB DDR4-2400 RAM. It also has a 10th Gen Intel Core i5-10210U with a 1.6 GHz base frequency that can go up to 4.2 GHz with the Intel Turbo Boost feature. This laptop also has built-in Alexa to make crossing off those tasks so much easier. According to the brand, you can expect the device to run for at least 18 hours on a single charge. It's a good package for students who need to do the basics without spending a lot.