ASUS has updated its ROG Strix PC line-up in India. The new line-up includes laptops and a desktop powered by the new AMD Ryzen 5000 processor. The new devices also come with Nvidia RTX 30-series GPUs.
ASUS has updated its Republic of Gamers (ROG) PC line-up in India, and they are now powered by the new AMD Ryzen 5000 series. The new range of laptops includes ROG Strix SCAR 15/17, Strix G17/G15, TUF A15, and ROG Strix Desktop GA35. The Strix line-up is popularly known for its superior performance whereas the TUF A15 is more of a budget gaming laptop.
New ASUS ROG Strix Line up
First off, we have the flagship Strix SCAR 15 and Scar 17. ASUS has decided to go all-in, and they have managed to pack a lot of great features in these machines. They both feature a display that supports up to 300Hz refresh rate and 3ms response time. You get an option to choose between AMD Ryzen 9 5900HX or AMD Ryzen 7 5800H. For GPU, you get to choose between an RTX 3070 with 8GB GDDR6 VRAM or an RTX 3080 with 16GB GDDR6 VRAM.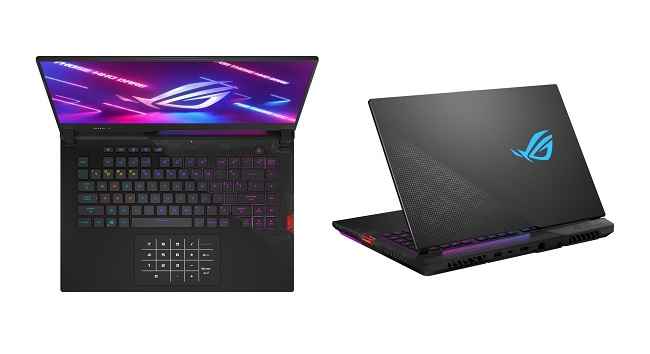 In their top configurations, the SCAR 15 and 17 are available with 32GB of DDR4 RAM with dual channel (Support up to 32GB per DIMM slot) and dual 1TB solid-state drives in RAID 0.
These are also one of the first ASUS laptops to have an optical-mechanical keyboard with a response time of just 0.2 milliseconds, making them excellent for esports titles. All this is packed inside a chassis that's up to 7% smaller than last year's models, making them more portable and comfortable to carry around.
ASUS has also announced the ROG Strix G15 and the G17, which are standard versions of the SCAR editions we just talked about. These laptops are geared towards casual more casual gamers, the ones that aren't serious esports players. Their performance rivals that of the SCAR series, with the top configuration featuring a Ryzen 9 5900HX processor and GeForce RTX ™ 3070 GPU backed by 16GB of memory with dual-channel (Support up to 32GB per DIMM slot) and up to 1TB of solid-state storage (total two M.2 slots, each slot support up to 1TB SSD).
Lastly, ASUS has also updated the TUF A15 gaming laptop from last year with the new AMD Ryzen 7 5000 series processor and RTX 3070 GPU.
Pricing & Availability
The ASUS ROG Strix G15 is priced at Rs 1,57,990 and the ROG Strix G17 costs Rs 1,50,990. The SCAR editions of the laptops i.e. ROG Strix SCAR 15 and the ROG Strix SCAR 17 are priced at Rs 1,54,990 and Rs 2,34,990 respectively. The desktop GA35 with Ryzen 7 5800 and RTX 3070 is priced at Rs 1,99,990. The ASUS TUF A15's new updated variant is priced at Rs 1,03,990. Only the ROG Strix SCAR 15 and the ROG Strix G17 will be available starting 22 March whereas the other devices will go on sale starting the first half of April.