The Scar II and Hero II laptops come with slim-bezel, full HD displays with a 144Hz refresh rate, an Nvidia GTX1060 and an Intel 8th generation Core i7 processor
After launching a trio of Zenbooks in India a few weeks ago, Asus has today launched two new gaming laptops into the Indian market. The Hero II and Scar II laptops were originally revealed at Computex earlier this year, and are now available in the Indian market. We had a chance to play around with the new Scar II while in Taiwan and you can read our first impressions right here.
The Scar II is the company's FPS focused laptop with translucent WASD keys. On the inside, it is powered by an Intel 8th generation Core i7 (8750H) processor paired with 16GB of DDR4 RAM, which can be upgraded by the user to 32GB. The graphics duties are taken care of by the Nvidia GTX 1060 offering 6GB of video memory. The Hero II, which is the company's MOBA-centric laptop, which features the same CPU, RAM and GPU as the Hero II. In terms of storage, the Scar II will come with a 512GB of NVMe storage paired with a 1TB SSHD while the Hero II has a 256GB NVMe SSD paired with the same 2.5" 1TB SSHD. Both the laptops feature a full HD display with a 144Hz refresh rate and 3ms GTG latency. The company has also significantly reduced the bezels on the display of both the Scar II and Hero II, which were almost an inch thick on all sides on the previous models.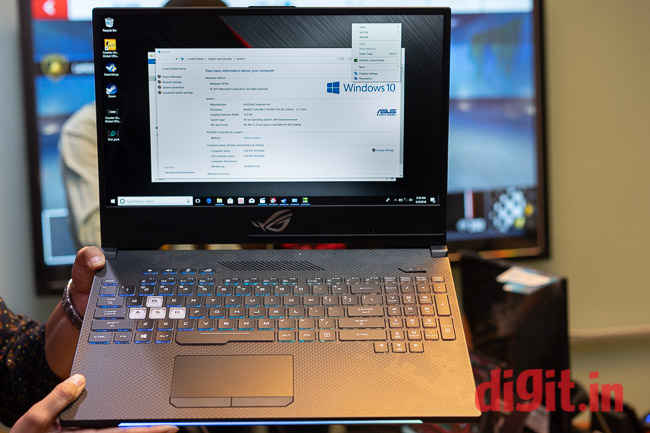 Functionally, the Scar II and Hero II are very similar to each other in terms of hardware that powers them. The notable difference is in the use of WASD translucent key on the Scar II vs. the QWER keys being translucent on the Hero II. Additionally, the company will also be bringing a beefier variant of the Scar II to india later in September, which will ship with an Nvidia GTX 1070 onboard.
In terms of connectivity, both the laptops offer a USB Type-C port (USB 3.1 Gen 2) along with a Type-A USB 3.1 Gen 2 port. There are also two USB 3.1 Gen 1 ports for whoever needs them. Additionally, you will also find a mini DisplayPort 1.2 and a full size HDMI 2.0 port on both the machines. They both also sport an SD Card slot and a unified headphone-microphone jack, all within a machine that weighs 2.4 kilos.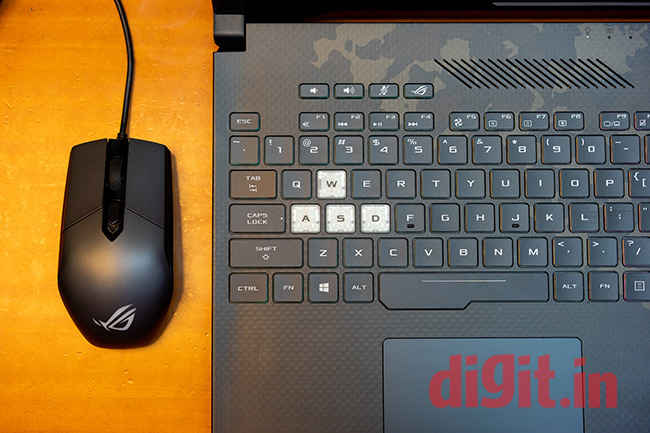 The Asus ROG Scar II and Asus ROG Hero II will be available starting today at all Asus authorized retail outlets for a price of Rs 1,39,990. The Nvidia GTX 1070 version of the Scar II is slated to hit the shelves on September 30th, for a retail price of Rs 1,79,990