Apple may launch a new 13 inch MacBook model soon. It could be an upgrade to the 13 inch non-Touch Bar model.
Apple to reveal a new MacBook Pro soon, reveals FCC filings. The next Apple MacBook Pro model could be launched soon. According to 9To5Mac, a new MacBook Pro model has been filed in an application to the US Federal Communications Commission (FCC). The document says that the new Apple laptop model will feature a 13-inch display. However, Apple had recently updated the MacBook Pro line-up during its WWDC event last month.
The latest 13-inch and 15-inch MacBook models pack Intel's eighth and ninth generation Core processors. The tech giant also announced a redesigned keyboard for the MacBook Pro. 9To5Mac claims, "The model number mentioned in the FCC documentation, A2159, aligns with a model number spotted in the Eurasian Economic Commission (ECC) database last month. The ECC database has proven to be a reliable indicator of the upcoming Apple device releases in the past."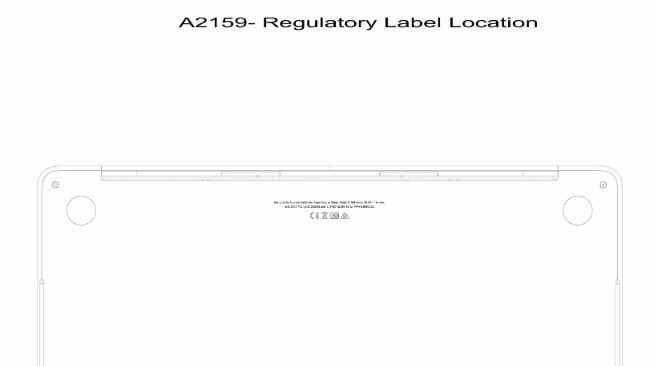 The FCC document may be uncertain but it does make it clear that this is a 13-inch MacBook, ruling out the possibility of a refreshed version of the 12-inch MacBook. The new 2019 laptops use the A1990 model number, which suggests that this is an additional new machine. It could be a spec-bumped 13-inch MacBook Pro, like the one announced at WWDC with the option for 32GB RAM.
Apple's application to the FFC says, "We, Apple Inc., are applying for an FCC grant for a Single Certification of the device: MacBook Pro." It further includes, "The MacBook Pro, Model A2159 is a laptop computer, with built-in IEEE 802.11a/b/g/n/ac radio and Bluetooth radio."
However, this doesn't seem like a major MacBook redesign. Also, there are rumours that we may see a 16-inch MacBook model, but this model is highly unlikely to be that one.