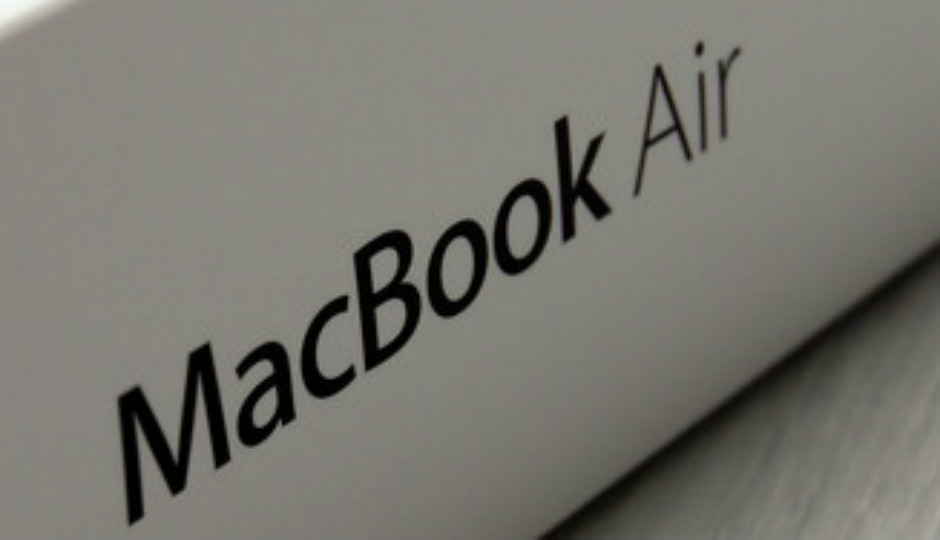 HIGHLIGHTS
The Apple MacBook Air 2016 may come with Intel's Skylake U-chipset and USB-Type C port, and would be thinner than the current generation Macbook Air
Apple may launch the 2016 MacBook Air in the United States between November 27 and 29. According to the Latinos Post, the company will launch its latest generation of lightweight laptops during the Black Friday sale, which kicks off on the day after Thanksgiving. This leaves the possibility that the launch of the new device may be overshadowed by deals that are expected on the day, including some on older generation Apple devices.
The upcoming MacBook Air has been tipped to be one of the most powerful laptops ever launched by Apple. The device is rumoured to be powered by Intel's Skylake U-chipset, and would be running El Capitan, the latest version of Apple's operating system. Other rumoured specifications of the laptop include a Type-C USB port, and Force Touch technology. It may also be thinner than the Macbook Air 2015, and provide longer battery life. The Latinos Post also says that the latest generation of MacBook Pros may be launched in December 2015.
Both these devices were expected to be launched in September or October. However, rumours suggest that Apple chose to not launch the two laptops during that period, in order to avoid spoiling the launch of the iPad Pro. The iPad Pro comes with a 12.9-inch display, and a stylus called the Apple Pencil. It also comes with a woven nylon keyboard, called Smart Keyboard. The device is powered by an A9X processor, with 4GB of RAM, and will be available in a variety of storage options.
Apple is possibly hoping that the new laptops will recreate the success of the iPhones. A report by Canaccord Genuity showed that Apple's share of the total smartphone profits grew to 94 per cent during Q3 2015. Samsung had an 11 per cent share of the total operating income, even though it is Android's largest licensee. Apple's share of profits during the same period last year was 85 per cent. The company received such a high share of profits, even though it produced only 14.5 per cent of the volume of smartphones, that were sold during the quarter. In comparison, Samsung accounted for 24.5 per cent of the total smartphones shipped during the same period. The average selling price of iPhones during the quarter was $670, with 37 per cent operating margins, while Samsung's average selling price was only $180.
Source: Latinos Post