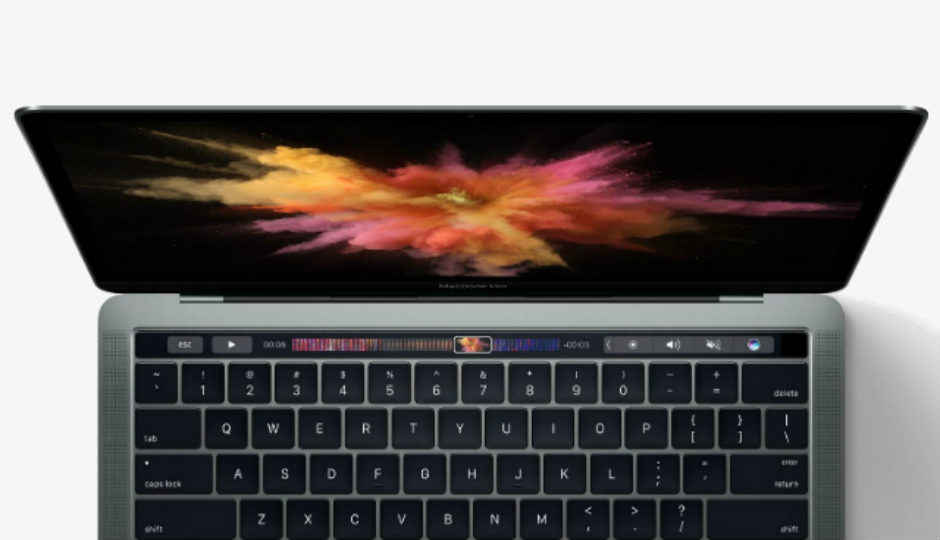 HIGHLIGHTS
The new chipset is meant to take over most of core functionality currently handled by Intel processors
Apple is reportedly developing its own chip for future versions of its MacBook lineup. The new chipset is meant to take over most of core functionality currently handled by Intel processors. According to Bloomberg, the chipset is being built using ARM's technology and will work alongside Intel processors.
Apple already uses ARM designs to build its own chipset for iPhone, iPad and Apple Watch. Back in October, Apple unveiled its 2016 MacBook Pro with a Touch Bar, an OLED touch strip that replaces the existing row of function keys. The Touch Bar integrates Touch ID and is powered by an ARM chipset called T1. Apple has been using modified ARM chipsets for its products for sometime now and the new reports hint at the company doubling down on its efforts.
Apple's new ARM-based chipset is internally codenamed T310 and is designed to handle some of the low-power functionalities of the MacBook Pro. The development of new ARM-based processor for the Mac lineup is seen as an effort to become independent of Intel processors in the future.
The Bloomberg report claims Apple is planning to offload a low-power mode feature called 'Power Nap' to the next-generation ARM chip. The feature allows MacBooks to fetch emails, install software updates and check calendar appointments with the display turned off. A switch to the ARM chip will conserve more battery than currently possible with Intel processor.
Apple has been reportedly exploring options to get rid of Intel chipsets from its Mac laptop lineup altogether. Earlier there were reports that Apple will adopt AMD processors for its flagship Mac lineup, but design and power constraints forced Apple to stay with Intel chipsets. Apple CEO Tim Cook recently said that his company is committed to the Mac lineup and will be introducing powerful machines soon.