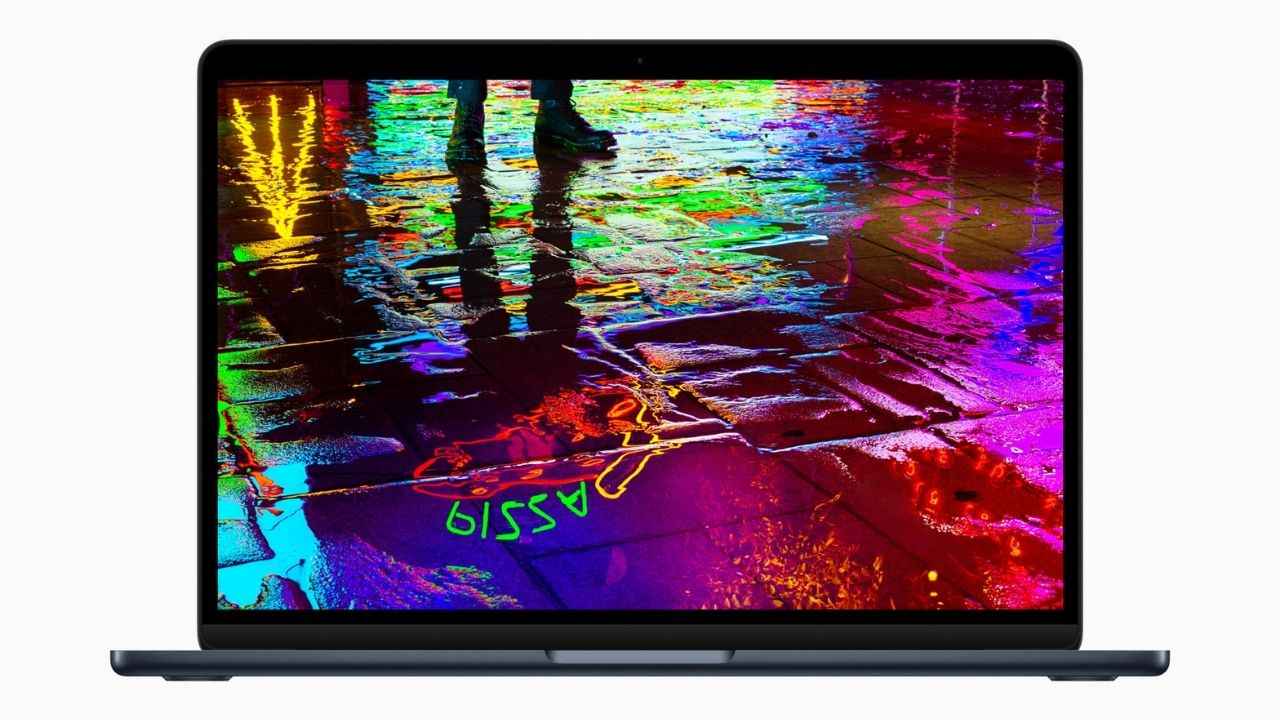 HIGHLIGHTS
Apple MacBook Air M2 pre-booking from July 8, 2022, and Sale from July 15.

The MacBook Air M2 price for regular customers is ₹119,900.

Besides the Apple M2 processor, the 2022 MacBook Air specifications include a 13.6" display, FHD webcam, up to 24GB of unified memory, and 35W USB-C charging.
Apple has announced the MacBook Air M2 will be on sale from July 15. It has also revealed the Apple MacBook Air M2 pre-booking from July 8 at 5:30 PM IST. The MacBook Air 2022 comes with the latest Apple M2 silicon, up to 24GB unified memory, a 13.6-inch screen, a 1080p web camera, a quad-speaker system, macOS Monterey, up to 18 hours of battery life, optional 35W USB-C charging, and MagSafe support. All that for a price tag of ₹119900. Students can snag it for a lesser price.
Speaking of which, let's get down to the brass tacks:
Apple MacBook Air M2 Price, Sale, and Availability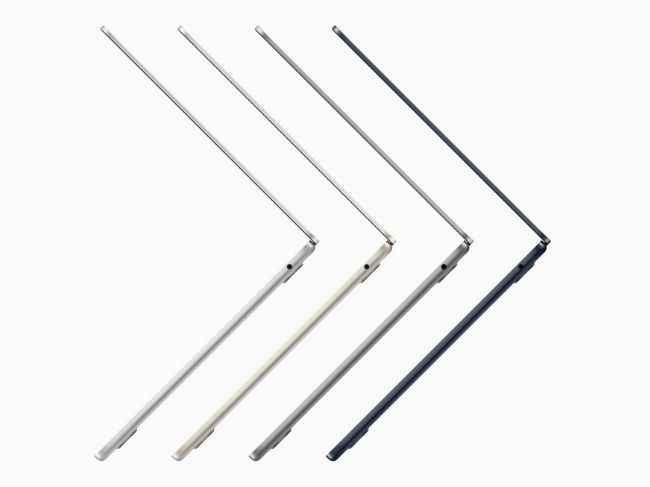 As already mentioned, the MacBook Air M2 is available for ₹119900 to the general public while students can buy it for ₹109900. You can avail EMI option too from Apple.com.
The new MacBook Air will be available for midnight, starlight, silver, and space grey color choices.
Apple has set the MacBook Air M2 sale date as July 15, 2022.
How To Order MacBook Air M2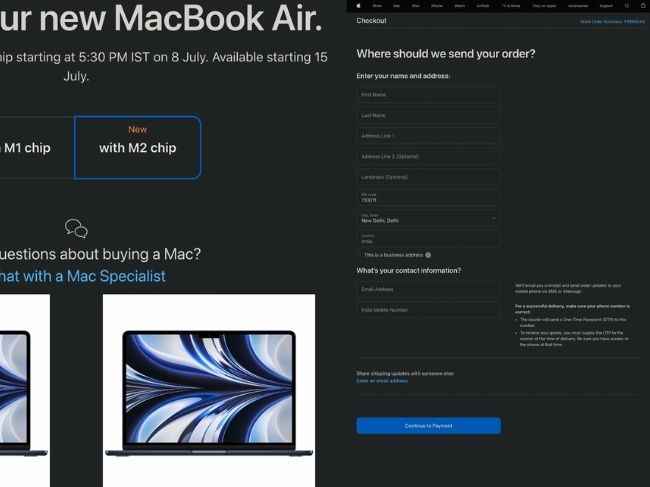 You could either buy it from Apple directly or from any of the Apple Authorised Resellers. If you decide to purchase the MacBook Air M2 from Apple.com, here's what you have to do:
1. Create an Apple account if you don't have one already. You just need to fill in your full name, date of birth, email address, and phone number to create an Apple ID. You will be asked for your Apple ID later in the process. So, you could either create it then or do it in advance.
2. You could also ensure the delivery address and the saved card details on the Apple account are the ones you want to use for this purchase.
3. Pick the variant you like from this Apple Store link. That includes the color, memory configuration, etc.
4. Now at the time of actual purchase, you get to 'Add To The Bag' And 'Review' the cart once. There, you may also get to add AppleCare+, gift wrappings, etc if you want.
5. You will be asked for the delivery method (choose between regular or express), your address, and contact details. Give them and proceed to payment. Put in the proper credentials and you should be good to checkout.
We hope you get your MacBook in time and you enjoy using it.
As for other news, reviews, feature stories, buying guides, and everything else tech-related, keep reading Digit.in.