Click here to read about the Apple iPad unveiling -- everything from specs to apps
Click here to read about Apple iBooks -- the ebook reader from Apple
The Apple iPad will cost $499 or approximately Rs. 23,200. The price will depend on the hardware configuration and $499 is the price for the base model. The Apple iPad not only supports WiFi but also 3G and Apple expects any carrier that uses micro-SIM GSM cards to be able to support the Apple iPad. While the Apple iPad will be sold along with AT&T data services in the U.S., international plans will be announced around June 2009.
The Apple iPad will begin shipping in 60 days. $499 for 16GB, $599 for 32GB, $699 for 64GB.
Along with revealing the price, Steve Jobs also showed off some accessories for the Apple iPad including a keyboard dock and a case that doubles as a support and a stand for the Apple iPad.
All images courtesy gdgt.com.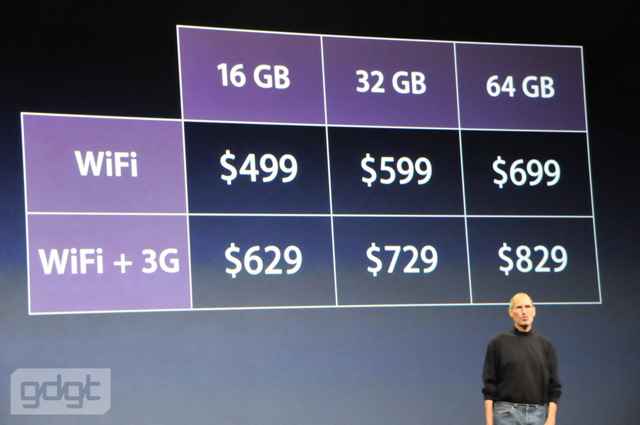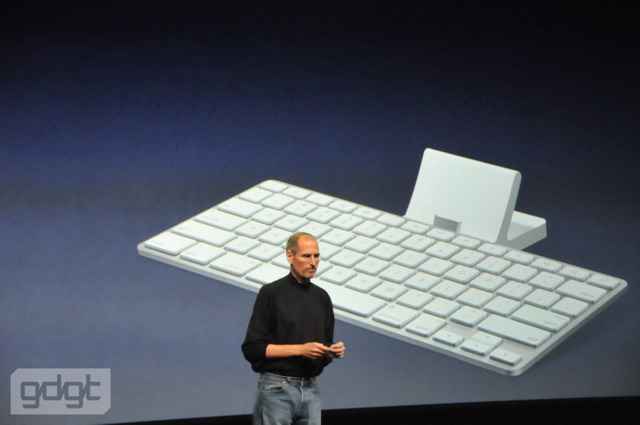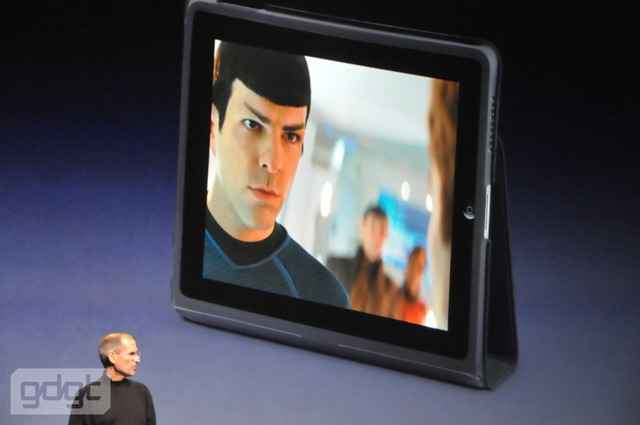 Click here to read about the Apple iPad unveiling -- everything from specs to apps
Click here to read about Apple iBooks -- the ebook reader from Apple