Apple has issued an important announcement for 15-inch 2015 MacBook Pro units sold primarily between September 2015 and February 2017. The company says that the batteries in MacBook Pro mid-2015 models are prone to overheating and pose a safety risk to users. Affected laptops can be identified by their model and serial number, and Apple has advised users to stop using these laptops.
Meanwhile, Apple says that the recall does not affect any other 15-inch MacBook Pro units or other Mac notebooks.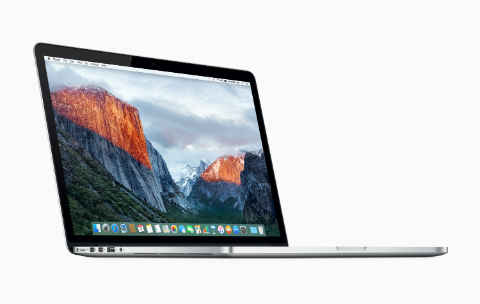 How to identify 2015 MacBook Pros with faulty batteries?
Apple users who purchased the 15-inch MacBook Pro between 2015 and 2017 can check if their devices are eligible for the battery recall and replacement by entering the serial number of their device on Apple's dedicated website for the program.
To confirm the model number and serial number of affected MacBook Pros, first choose 'About This Mac' from the Apple menu in the upper-left corner of the screen. Then, confirm the model is 'MacBook Pro (Retina, 15-inch, Mid 2015)'. If this is the model number of the laptop, enter the serial number of the computer on Apple's website to check eligibility.
Affected users will need to take their 2015 MacBook Pros to an Apple Authorised Service Provider to have the battery replaced. Apple says the battery replacement service request may take 1-2 weeks to complete. Customers are advised to backup their laptops before submitting them for battery replacement.