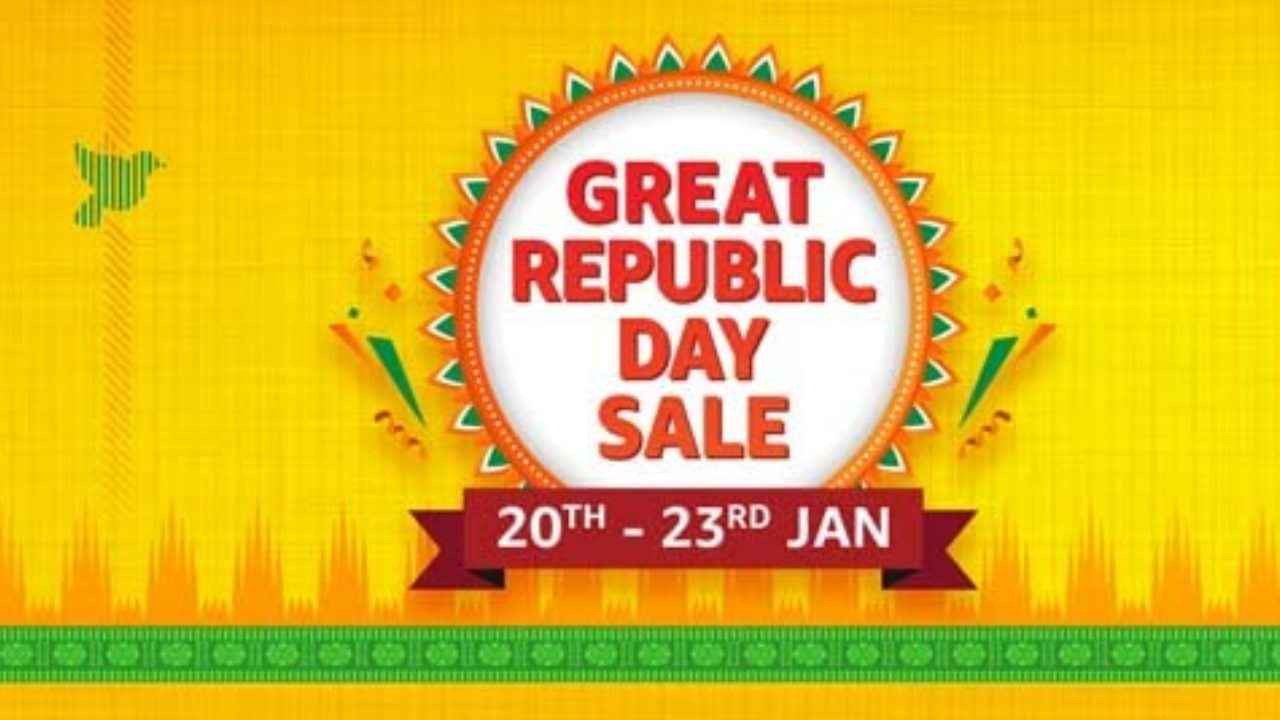 HIGHLIGHTS
Amazon Great Republic Day Sale is now live.

Amazon is offering some good deals on laptops.
If the pandemic wasn't enough reason for you to have picked up a laptop for yourself, let this year's deals commemorating the Republic Day. Amazon India is offering price drops across a vast variety of laptops, be it thin and light, gaming or just regular ol' machines to get the basics out of the way. Here are a few deals on laptops that we feel you should definitely consider.
Acer Aspire 3
The Acer Aspire 3 in question is powered by a 10th generation Intel Core i5 processor, 8GB of RAM and comes with a full-HD display. The slick all-black finish makes it rather cool looking as well. The storage is taken care of courtesy a 1TB HDD, which should be plenty of space for most average users. What's cool is that the laptop has seen a major price reduction during the sale, coming in at a discount of almost Rs 13,000. You can pick up the Acer Aspire 3 at its notably reduced price here.
Lenovo IdeaPad Slim 3i
Lenovo has been making some very impressive machines for the last few years, maintaining their build quality and excellent specification set. The IdeaPad Slim 3i is an extremely versatile machine, coming in with a number of hardware choices. The one we're recommending here comes powered by Intel's 10th generation Core i5 processors along with 8GB of RAM which is upgradeable to 12GB. The strong point in favour of the Lenovo IdeaPad Slim 3i is the 512GB SSD onboard, which alleviates the bottle-neck on most modern-day systems in this price range which tends to have hard drives instead. To buy the Lenovo IdeaPad Slim 3i, just head over to this link.
HP Pavilion x360
The convertible form-factor isn't dead, and is in fact, favourited by a fairly large population of users. HP's Pavilion x360 has been a staple presence in the 2-in-1 segment, bringing a lot of the features from the more expensive Spectre x360 into a more affordable form-factor. Well, the affordable form-factor is now seeing a decent price drop as part of Amazon's Republic Day celebration. The particular SKU we recommend is powered by an Intel Core i5 processor paired with 8GB of RAM and a fast 512GB SSD. The form-factor doesn't compromise on any ports either, as you get the full gamut of them, along with a fingerprint reader as well. If you'd like to pick up a 2-in-1 laptop, the HP Pavilion x360 would be a good choice, and here's the link to buy it.
Lenovo IdeaPad Slim 7i
Our last recommendation is a laptop that's designed for power users, offering a feature set catering to more demanding needs. It's got an Intel Core i5 processor paired with 8GB of RAM and 512GB SSD, but making this laptop a little more special is the presence of the Nvidia MX350 with 2GB VRAM. While this doesn't make the Lenovo a gaming laptop by any means, it does mean that you should be able to play some light titles like CS:Go at reasonable graphics settings. This, all on top of the fact that the laptop is fairly slim and light. If all this excites you, then you can buy the Lenovo IdeaPad Slim 7i here.