An article detailing the release of first dual boot netbook - Acer's Aspire One D260 incorporating both Windows 7 & Android 1.5 mobile OS, its features, specifications and availability.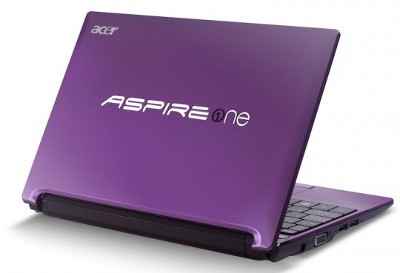 Acer has made a startling revelation that its new breed of dual boot netbook called "Aspire One D260", would incorporate both Windows 7 and Android 1.5 mobile OS on it. So that, a user could dynamically switch to the operating system of his choice at the startup. Also, it is reported that the Aspire One D260 has the muscle power in spite of its sleek design and promises to boot up to the desktop in under 15 seconds flat. It is expected to be a tailor made dual boot mean machine for performance hungry users, outplaying the other netbooks in terms of speed and performance.
The Aspire One D260 ships with a 10.1-inch screen with a native resolution of 1024 x 600 and supported with an onboard Intel GMA 3150 GPU. It is reported that the customers would have the luxury to choose between the two power packed processor configurations: Intel Atom N450 at a core clock speed of 1.66 GHz and a 2GB DDR RAM or an Intel Atom N455 at a core clock speed of 1.66 GHz with 2GB DDR3 RAM. Aspire One 260 dazzles with its impressive assortment of features, stylish looks & super sleek design (0.94 inches thick) weighing hardly 2.76 pounds. This performance hungry beast is powered by a 6-cell battery providing up to 8 hours of battery life. It is also stated that it has an additional option of running on just 3-cell battery providing just under 4 hours of battery life.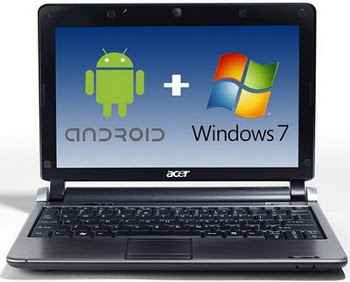 In spite of the feature-rich configuration mimicking a true Android touchscreen, it is disappointing to note that it lacks a touchscreen interface. Although, Ubuntu as a dual boot OS instead of Android would have made better justice for a performance hungry mean machine. Now, the good news is: you could purportedly get your hands on this snappy netbook on July 1st across UK, followed by the US & the rest of the globe. But, the bad news is: the official prices are still undercover!