The 2020 LG Gram 17 comes with Intel's 10th Gen Core series CPUs and a slightly larger battery.
LG may be a bit slow to update its laptop range but it's finally getting around to doing it a few weeks before we ring in the new year. According to a news release shared by LG Electronics, the Korean electronics manufacturer has quietly announced the 2020 LG Gram 17 laptop with Intel's 10th Gen (Ice Lake) Core series CPUs. The new Gram 17 (model: 17Z90N) retains its 17-inch slim, lightweight avatar but gets a few physical modifications, including a slightly larger battery.
LG claims that Intel's 10-nanometre 10th Gen Core series chips help the Gram 17 deliver two times better graphics performance. As always, the laptop comes with an expansion slot to add more RAM and storage. Like its predecessor, the 2020 model is certified to MIL-STD-810 standards for rigidity and durability. The LG Gram 17 continues to sport a large 17-inch IPS panel with a WQXGA resolution (2560 x 1600 pixels). The laptop's weight remains almost unchanged at 1.35 kilogrammes.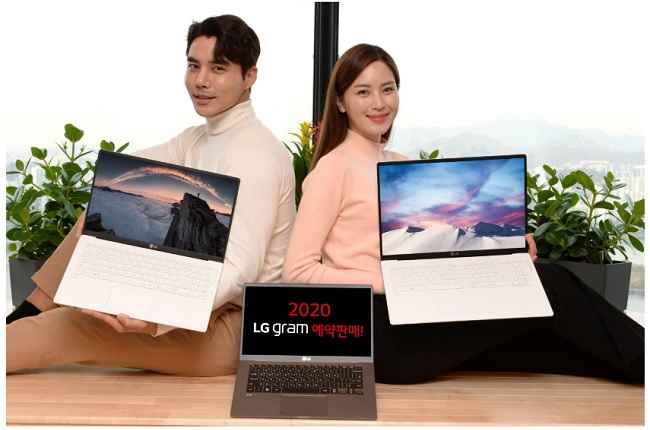 The 2020 LG Gram 17 comes with a few physical changes. The first among them is a slightly larger battery. An 80Wh non-removable battery replaces the 72Wh unit that did duty on the previous model. The weight of the laptop has increased but only by about 10g. The 2020 model also comes with a four-column numpad, which replaces the three-column unit from the previous model for increased convenience while working on spreadsheets. LG says it has also redesigned the laptop to hide the display hinges better. The new model is also shorter by 3mm vertically.
The 2020 LG Gram 17 will be available for pre-order between January 1 and 6 along with the 14-inch (14Z90N) and 15-inch (15Z90N) versions of the same model. They too will sell with Intel's new 10th Gen Core series chips. LG Electronics has not mentioned when the new models will be available in India. Until then, it will continue to sell its current generation of the Gram series in the country with Intel's 8th Gen Core series CPUs. LG's Gram series laptops start at Rs 95,000. You can learn more about them here.