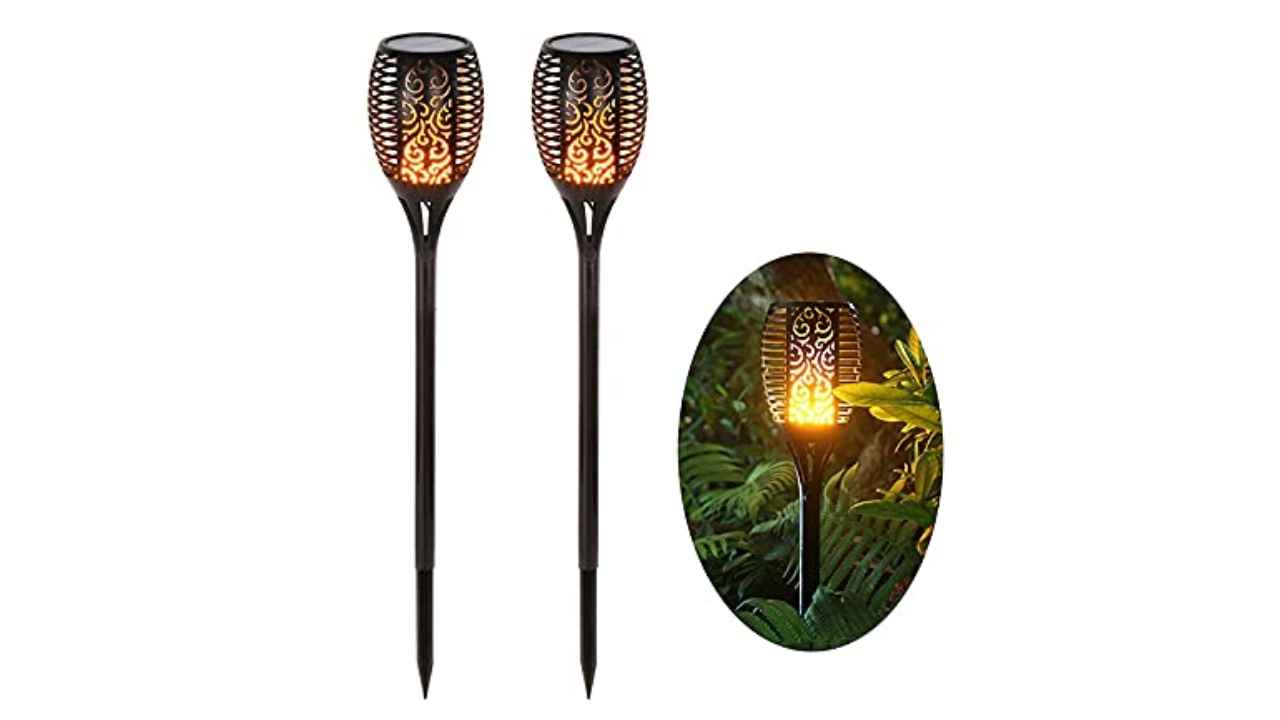 If you are looking for ways to enhance the aesthetics of your garden, then solar lights would be the ideal addition to your outdoor décor. These devices won't consume any metered electricity, would charge throughout the day, and give hours of light at night. But don't go for any solar light that you find on the market! Make it a point to only shortlist those solar lights that are water-resistant as they would be able to run effortlessly throughout different weather conditions without any breakdown. Following are a few good options of water-resistant solar lights on Amazon that would certainly kick your garden aesthetics up by a notch:
d.light S30 Family Solar Lantern
The d.light S30 Family Solar Lantern comes with an adjustable metal handle that allows you to place the device on any platform. Be it placing it on the floor or hanging it from a wall, the solar light gives you the flexibility to place the device anywhere. Offering a total of three brightness settings, you can easily choose how much brightness is sufficient to light up your garden. Powered by a highly efficient all-weather solar panel, the d.light S30 Family Solar Lantern can charge even on cloudy days and since it is water-resistant, it can give stellar performance throughout the year. In addition to these features, the device has a runtime of 12 hours on a single charge.
WIDEWINGS Outdoor Solar Light
The WIDEWINGS Outdoor Solar Light is suitable for courtyards, swimming pools, and gardens, making it a versatile and green lighting solution for households. Featuring a modern build that radiates real flame-like light, the aesthetic appeal of this solar light would amplify the looks of your garden in manifolds. It can collect solar energy all day long under direct sunlight and can turn itself on automatically at dusk. It has been made to withstand even the harshest of weather conditions, thanks to its IP65 body. Moreover, the WIDEWINGS Outdoor Solar Light offers a seamless installation experience to its users, as all you need to do to install it is plug it directly onto the dirt!
XERGY Outdoor Solar Lights
The XERGY Outdoor Solar Light features a total of three lighting modes – torch, breath, and lighting mode, giving you the flexibility to choose a mode that matches the mood of the evening. Equipped with 96 LED lamp beads, the device has been crafted to cast a pleasant flame-like light to give your garden the look and feel of a campfire site. It can also work on rainy days without any interruption as it has an IP65-certified body. Fitted with high-end monocrystalline silicon solar panels, rest assured the XERGY Outdoor Solar Light would give a long service life. Apart from these, some of its other notable features are an auto on-off function, easy installation, and a charging time of 8 hours.
Hardoll Solar Light for Home
The Hardoll Solar Light for Home comes equipped with a flickering flame-like effect that can give your garden a romantic and aesthetic touch. It sources its power from a 1.2 W solar panel that automatically charges its built-in 1200 mAh battery during the day. Once it has a full charge, it can deliver a soft glow for up to 10 hours at night. Owing to its IP65 body, the light is not affected by harsh weather, including scorching summers, dreadful winters, and furious downpours. Since they are completely wireless, their installation is simple and easy. The Hardoll Solar Light for Home also has a unique optically-controlled technology, which helps in creating a rather beautiful and romantic landscape.