We at VJTI, bring to you our National level technical festival "TECHNOVANZA 2012" to be held on 3rd, 4th and 5th of February, 2012. The Festival focuses primarily on bringing out the talent in students and convoluting lots of fun with exciting events, competitions and exhibitions. With a strong desire to showcase technical talents of individuals and a motto to 'Take Technology to the Society", Technovanza is one of the most awaited events in technical calendars throughout the country and one of the most admired student movements to bring about a positive change in society. In our 11th year itself, we have become the largest Techno-management festival in Maharashtra.
This year, as we reincarnate Technovanza, we are determined to celebrate Curiosity which is our theme for this year. Curiosity, as we believe, is the universal feature underlying all individuals.
Technovanza attracts a crowd of 20,000 people every year over the 3 days of the festival. With the aim of enlightening the society about technology, we have, technical as well as non-technical students attending the event each year.
Also with every passing year the initiatives started by Technovanza have become the talk of the town.
Technovanza 2012 is hosting a 2 day national level conference "E - COM". A conference on E-Commerce with the theme: "Challenges, Growth and Prospects of E-business in India". With the explosive growth that E - Commerce has made all around the globe, it seems but only natural that 'E - Com' is bound to be the new business mantra. We see a time not far from now that e commerce may replace current brick and mortar establishments. . "E - COM" will facilitate an amalgamation of the brightest minds of our nation with the people who have made E-Commerce a reality. The end objective of this collaboration will be to draft a White Paper which will enumerate the Best Industrial Practices and Strategies to fuel the Growth of E-Commerce in India.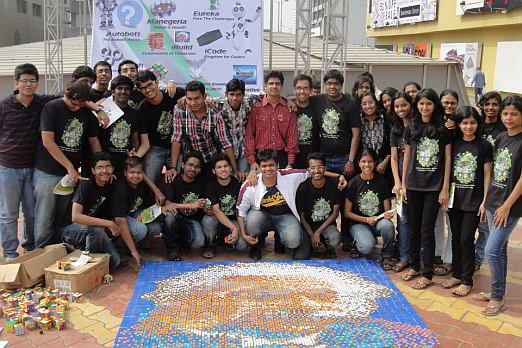 We continue with Pratigya, which is our effort to educate and enlighten the young minds. This year we have been conducting Pratigya sessions at Pratham Science Centre in Kurla. We have conducted 4 sessions in the month of December on 7th, 12th, 17th and 24th of December, 2011. Children from different communities and municipal schools all over Mumbai have been attending these sessions. With the support of Teach for India, we have been holding workshops and presentations in BMC schools across Mumbai. We have also visited schools in Kultabadon the outskirts of Aurangabad from 9th to 11th January 2012, with the help of Pratham science centre. With Pratigya we try to reach out to school students and hold workshops in the school premises and try to inculcate in them a sense of responsibility towards society and environment.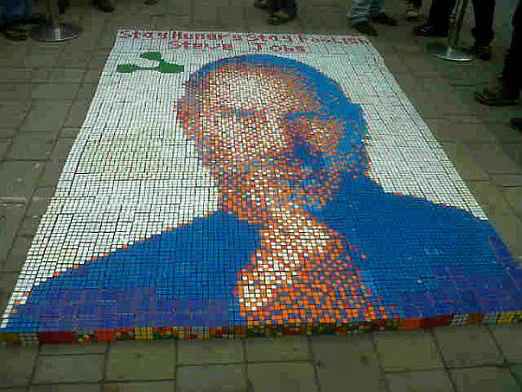 Technovanza boasts an array of exciting events and exhibitions packed in a fun-filled three day technical extravaganza. Mega Attractions include Split Second (IC Engine Car competition), Rubik's Cube Mumbai Open (RCMO) and Contraption. Exhibitions include Hybrid Multimeter (HMM), FreeStyle 2.0, Home Automation, 3D LED Cube and SAE VJTI MOTORBREATH. Mega Structures include Underwater City, Zero Energy City and AQUA CONFISCO - THANE CREEK HYDRO PROJECT.
A plethora of competitions at Technovanza include a number of different categories such as Autobots, I-Build, I-Mech, Eureka, Manageria and I-Code.
As a part of our promotional events at various malls across Mumbai we have creadted RUBIK'S CUBE PORTRAITS of Steve Jobs, Albert Einstein and The National Emblem.
From its modest beginnings in 2001 as one of the 1st technical festivals in the city, Technovanza has grown over the last 10 years to be one of the most popular and awaited Techno Management festival in the country. Reaching out to students, industry and society in general Technovanza 2011 promises to be the best ever.
For further information visit www.technovanza.org