Viacom18 Network has launched Voot, a free video-on-demand OTT service for Android, iOS and Web on 29th March. Along with brand new content, it also consists of several interesting features like parental lock, content recommendation and an inventory of 17000+ hours of some of the most popular shows from their own network as well as licensed properties.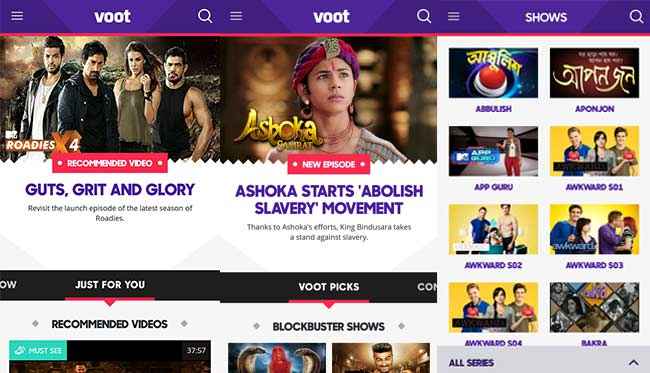 The on-demand television section has been quite booming with a local entity like Hotstar gaining immense popularity and international players like Netflix being welcomed into the country. The platform intends to take advantage of that by digging into Viacom 18's wide array of content in the genres of Drama, Comedy, Reality TV as well as Kids shows. Along with that, Viacom is giving a big push to original content with 4 Original shows already lined up and more to come every month.
The app also has a dedicated kids section which can be secured by a 4-digit PIN. Once the pin is activated, the kids section can only be exited upon successful pin validation. Along with this, there is also a "Mix it up" feature in the Kids section, which allows the viewer to switch view and chose an alternate show simply by shaking the smartphone while watching an episode.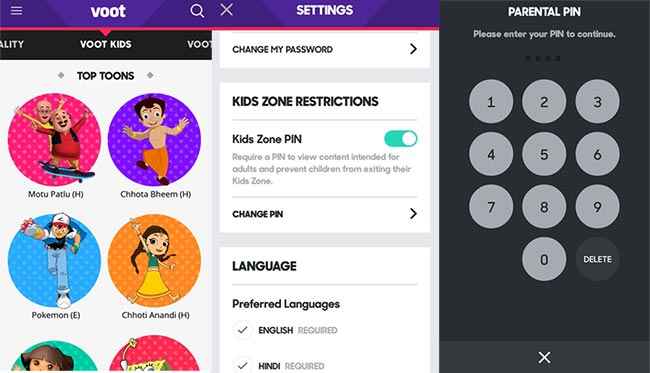 Viacom 18 has also paid attention to the social media aspect of show watching and has included reactions that can be given to each episode and later highlighted as well. With this, Viacom18 wants to go beyond the other channel dedicated streaming services in highlighting individual users. In the "Just for you" section, A machine learning algorithm is used to suggest content to the user based on their previous viewing.
The current monetization model of the app is through advertisements, with freemium or subscription based models being considered for later. As an overview, it can be clearly said that this app highlights the growing switch from cable-based or satellite TV to digital on-demand streaming services for smartphones and computers. It is to be seen as to how it fares against the likes of Netflix and Hotstar.