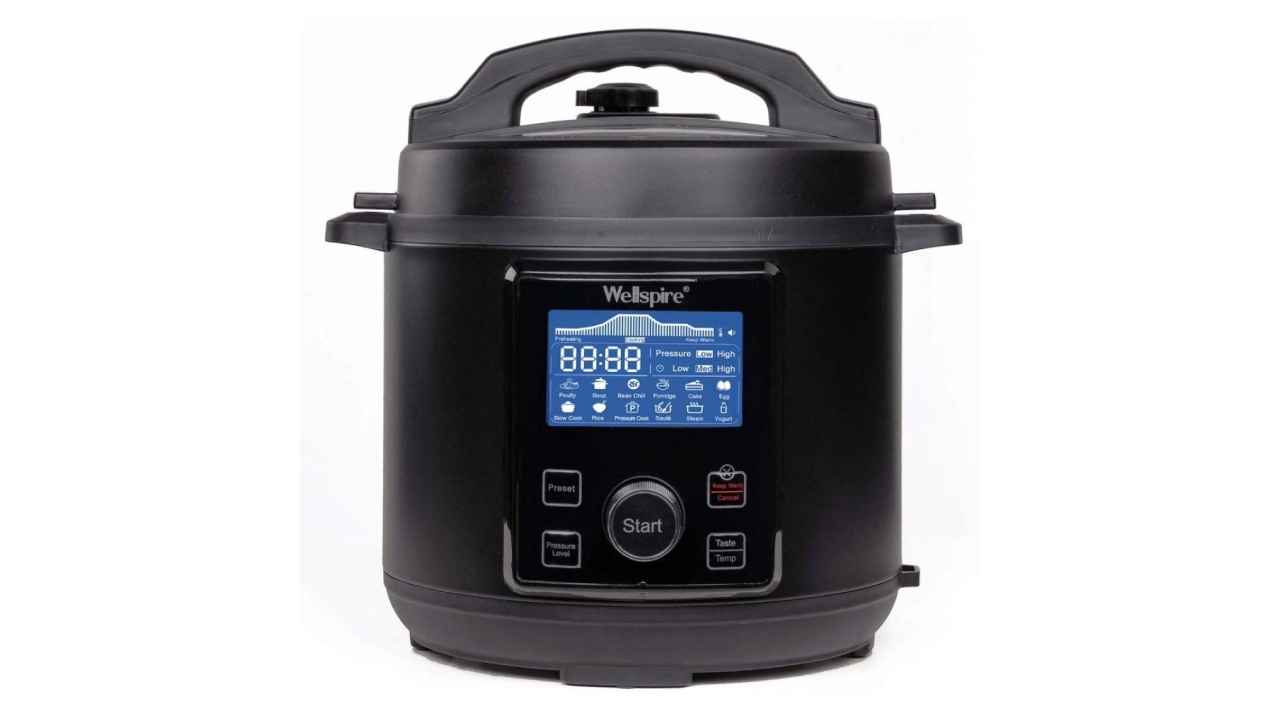 While breakfast is often touted as the most important meal of the day, brainstorming ideas for this meal can often be challenging. After all, the options are limited, right? Wrong! It's time to look beyond our English breakfasts and turn to one of the most basic food items that's equal parts nourishing and equal parts delicious – idlis. Making light and fluffy idlis at home can be a breeze if you have an electric cooker with a built-in steamer. If you want to buy one, here are a few great options you can get on Amazon.
Panasonic SR-W18GH Automatic Cooker
The Panasonic SR-W18GH has a total capacity of 4.4 litres and can be used to make a variety of dishes. It comes with an idli stand, a steamer basket, and two dish separators so that you can use more than one function at once. This electric cooker offers two main functionalities – one is to cook your food, and the other is to keep the food warm. A simple tactile knob lets you choose between the two as per your needs.
Wellspire Multi Cooking Pot
The Wellspire Multi Cooking Pot is ideal for working professionals who simply don't have the time to stand over the stove. This is because it has 14 built-in Smart Programs that let you automate the process of cooking dal, yoghurt, beans, soups, rice, meat, and more. The Wellspire Multi Cooking Pot is said to combine the functionality of four different kitchen appliances, namely the pressure cooker, saucepan, steamer, slow cooker, rice cooker, and yoghurt maker. It also has 10 safety features to ensure that you can walk away from the appliance while it's whirring away, without worrying about any mishaps in the kitchen.
Nutricook Smart Pot
The Nutricook Smart Pot isn't just a good appliance for those who want to make idlis at home – it can help you cook a range of food, eliminating many of your kitchen chores. It has a pre-cook menu with 13 different options that let you cook biryani, dal, porridge, soup, and desserts. It can function as a slow cooker, rice cooker, soup maker, food warmer, cake maker, egg cooker, saute pot and saucepan. You can check the progress of the food on the external LED, along with verifying your chosen modes and other settings.
Instant Pot Duo Mini
You've probably heard of this appliance as it's quite popular on the internet. This is primarily because it claims to offer 70% faster cooking and also combines seven different appliances into one. It offers the combined functionalities of a pressure cooker, steaming pot, soup maker, saute pan, slow cooker, rice cooker, yoghurt maker and food warmer. On buying this appliance, you get access to the Instant Pot app, which has over 1000 recipes. The Instant Pot Duo Mini offers 13 different cooking programs and has a total capacity of 3 litres.