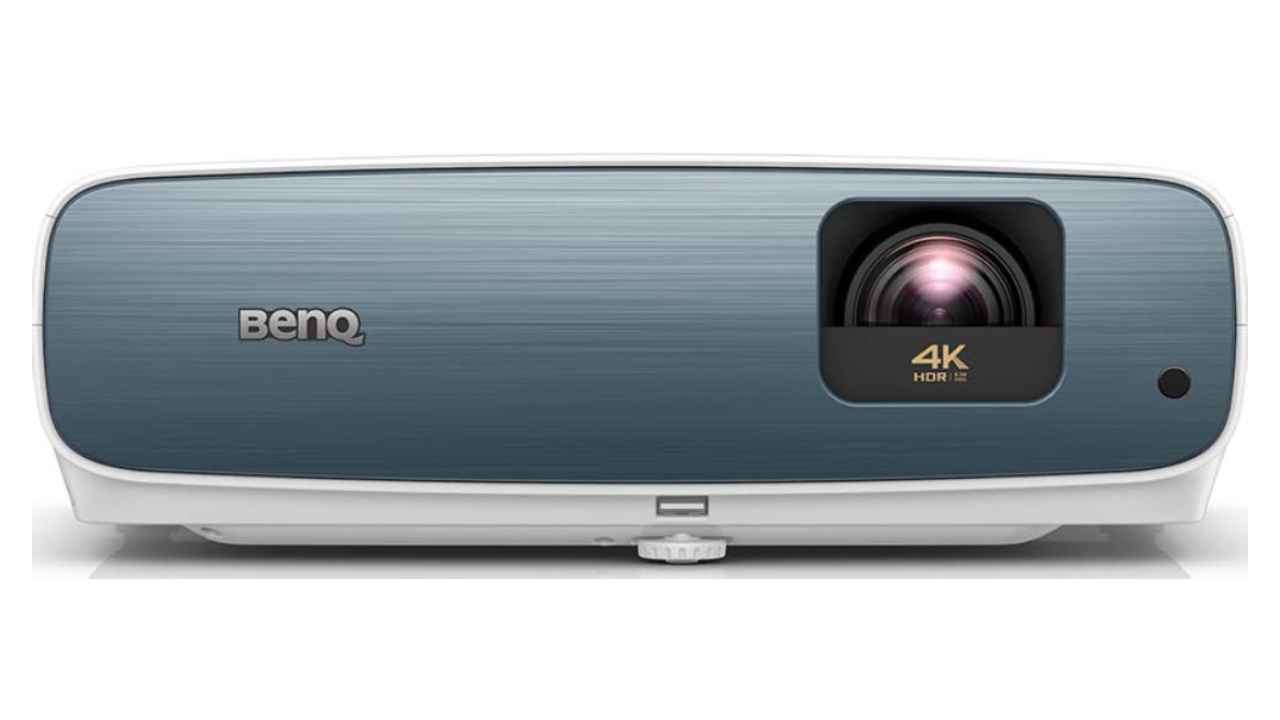 In the market for a next-level 4K projector for business purposes? Well, this list has got you covered. When presenting to a board, you need your presentations to pop on screen, to detailed, and grab viewers' attention. So, naturally, you need a high quality 4K projector that can get the job done. These projectors are high quality, offer 4K resolution for dynamic colours and crisp picture quality, making them optimal not just for business presentations but also for home theatre setups and entertainment purposes. So, check out some of the top 4K projectors for business presentations available on Amazon.
BenQ TK800M True 4K HDR Home Theatre DLP Projector
Here's a true 4K HDR projector that is sure to bring content to life. Not only is it good for presenting business documents and alluring reports and data, but it is also the optimal choice for those looking to upgrade their home theatre system. It comes with 3000 lumens of brightness and 8.3milllion pixel density. Overall, it provides crisp imaging using the 4K HDR processor for greater colour tone and impressive contrast. It also has a dedicated sports mode, which really puts you in the centre of the stadium, making for an impressive experience. On the projector, you can get images as large as 120-inches.
ViewSonic PX747-4K
This offering from ViewSonic is an impressive 4K projector. It can project images up to 300-inches, making it ideal for large parties and for times when you just want to experience the theatre at home. Even at such a large image size, the projector manages to keep a 4K resolution of 3840x2160p. Another aspect that helps in improving image quality is the 3500 lumens projection brightness. The projector supports HDR content, making for an impressive dynamic range and variety on whatever content you're watching. It can also display images clearly in dim or bright rooms, making it quite the versatile pick. It is easy to set up, as it has input options such as HDMI 2. 0 and 2 USB 2.0 ports.
BenQ TK850 True 4K HDR-PRO Projector
This is a professional grade projector meant for those who want optimal image quality, impressive colours, dynamic image reproduction and crystal clear images. The projector is sure to stun all with its striking visual quality. This projector comes with a Dynamic Iris which can shift the amount of light sent out to give a more contrasty image, and 3000 Lumens of brightness, which makes things look pleasant and colourful. Incidentally, this projector is also pretty good for gaming. It comes with a low latency gaming mode built-in, which enables you to play games at high frame rates without a hitch. The 4K resolution is ideal for watching all the latest movies, while the HDR display is a good option for those who use projectors with PCs.
VAVA 4K UST Laser TV Home Theatre Projector
This 4K projector is modern and brings with it new projector technology. It produces the image upwards and at an angle so it can be projected on the wall in front, which can size up to a maximum of 150 inches, ideal for home theatre setups, gaming systems, sports zones, and even business presentations. It comes with support for HDR10 content, which is a must-have if you want to immerse yourself in the world of movies or gaming. It has a brightness of 2500 lumens, which is great for getting the job done in dark rooms. It can display 4K images which are contrasting and rich in colour. It has inbuilt Harman Kardon 60W speakers, which make it quite the complete package.