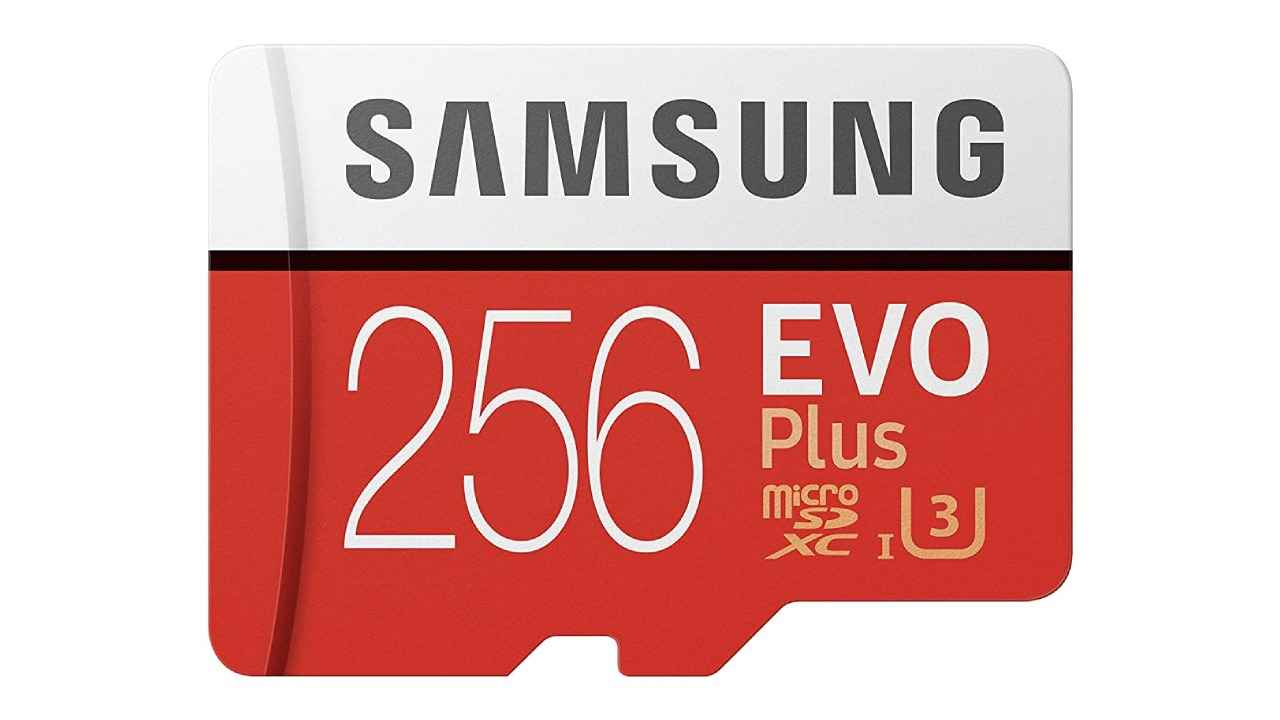 With the growing capabilities of smartphones, their requirements for storage space have also expanded. Each update can push apps to larger sizes, consequently leaving out little space for your pictures, videos and other content. This can lead to the unavailability of space in the exact moment when you need it the most – when you're recording a memorable video or clicking an unmissable picture. By getting a high capacity microSD card for your smartphone you can ensure that this never happens. If your phone supports external storage up to 256GB, that's enough storage space to augment your phone's onboard memory. Here are some of the top 256GB microSD cards available on Amazon, which combine impressive specifications and useful features.
SanDisk Ultra microSD UHS-I Card 256GB
The A1 rating on the SanDisk microSD card signifies its suitability for running apps, making it a good companion for your smartphone. Its maximum transfer speed of 120MB per second can transfer your data in no time, as long as the connected device and interface support such speeds. The Class 10 rating makes it capable of full HD recording directly to the card without any lag. You can use the Sandisk Memory Zone App with the microSD card for easy file and storage management. This makes device backups much easier for you.
Samsung EVO Plus 256GB microSDXC
With read and write speeds of up to 100MB/s and 90MB/s, respectively, your data will be moved at high speed with the Samsung EVO Plus memory card. These speeds also make it capable of supporting 4K UHD recording. It comes with an adapter that lets you use it as an SD card with devices as well, without losing out on its speed and performance. For its durability, the microSD card has been tested with 4-Proof Protection, capable of withstanding seawater, extreme temperatures, airport X-ray machines and magnetic fields for extended periods. This also allows it to have a wide operating temperature range of -25 to 85 degrees Celsius, making it suitable for use in all weather conditions.
HP MicroSD Card U3, A1 256 GB
The HP MicroSD card comes with an SD card adapter that widens its compatibility with devices that only support SD cards. This allows you to take advantage of its high read and write speeds on a large number of devices. With a maximum read speed of 100MB/s and write speed of 85MB/s, you won't have to wait long for your file transfers. This also improves the performance of playback directly from the card. Its design is secured to be magnet proof, shockproof, temperature proof, and waterproof, giving you total peace of mind about the safety of your data.
HP Micro SD Card 256GB with Adapter U3 V30
The maximum write speed of 85MB/s on the HP micro SD card allows you to record high-quality videos without any lag or error in the output. This is further certified by its V30 Video Speed Class rating. Additionally, its high 100MB/s read speed ensures your apps and files operate without any stutters or delay, as long as the host device and its interface can support such speeds. The card is designed to be safe against multiple types of damage such as magnetic, shock and water damage. It is also protected against extreme temperatures.