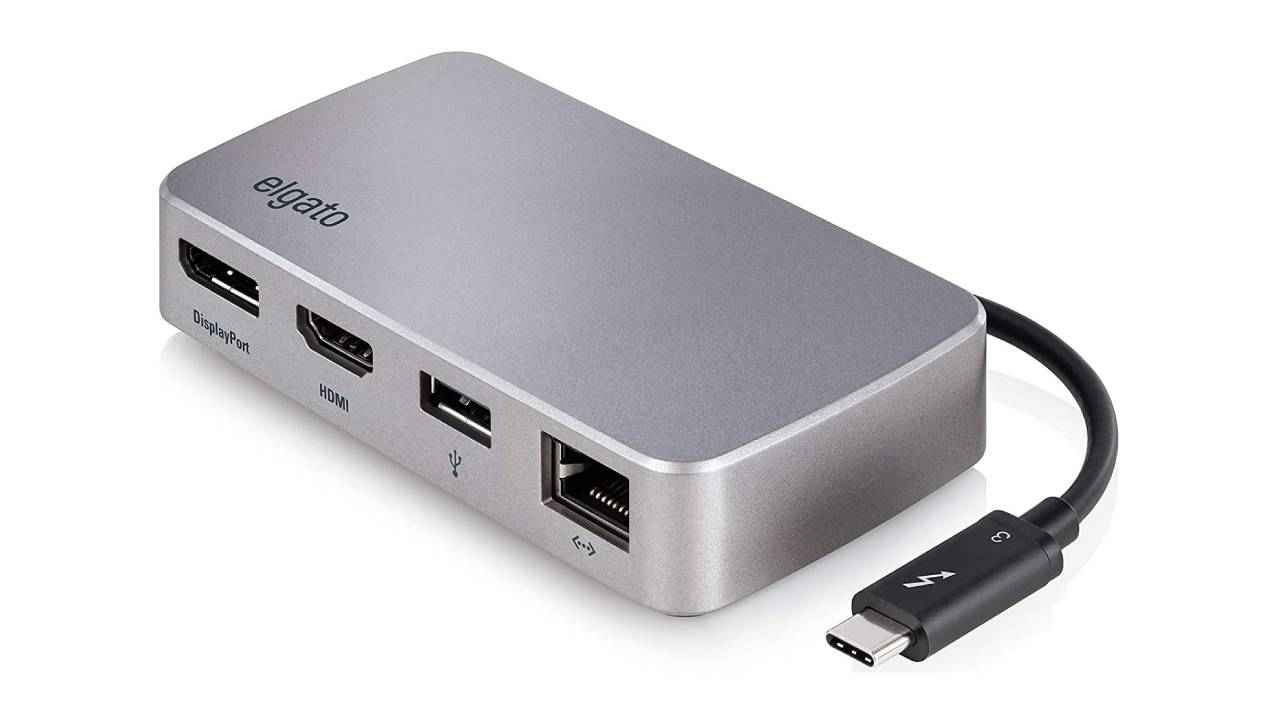 Laptops barely have enough ports as is, and with the advent of even thinner laptops, we're getting lesser ports than ever before. So if you want to ensure productivity, one of the key accessories that you'd need is a Thunderbolt 3 dock. Of course, they're only useful if you have a proper USB Type-C port with power delivery; otherwise, you would require a powered external dock. The ones we've covered here have a few additional USB ports and a couple of display ports, with the odd Ethernet port thrown in every now and then.
Elgato Thunderbolt 3 Mini Dock
The Elgato Thunderbolt 3 Mini Dock is one of the more compact Thunderbolt 3 docks that are available in the market. It features USB 3.1 Gen 1, Dual 4K support and Gigabit Ethernet, all packed into a compact form-factor. The HDMI and DisplayPorts can drive 4K displays at 60 Hz each, and the Thunderbolt 3 port can provide up to 40 Gb/s of data throughput.
Plugable UD-3900PDZ USB-C Triple HDMI Display Docking Station
For devices that need a lot more power, the Plugable UD-3900PDZ is a great choice. It's a 12-in-one docking station with three HDMI ports, one Ethernet port and four USB 3.0 ports on the back and two USB 3.0 ports on the front. It even has a 3.5mm Audio I/O port. This feature-laden device stands out from the rest for its ability to provide 60 Watts of power over the USB ports.
Plugable TBT3-UDC1 Thunderbolt 3 and USB-C Display Docking Station
Sometimes, you'd want plenty of USB Type-C ports on your dock, and that's where the Plugable TBT3-UDC1 docking station comes to your rescue. On the rear, it comes with a USB Type-A Gen 3.2 10Gbps port and a 3.5mm audio jack, while on the front it has a Gigabit Ethernet port, twoUSB 3.0 5Gbps ports, two USB Type-C 10 Gbps ports and two DisplayPort 1.2 interfaces.
ElgatoThunderbolt Dock 3
Featuring an elegant design, the Elgato Thunderbolt 3 dock features one Gigabit Ethernet, two USB 3.0, two Thunderbolt 3 and one DisplayPort on the front whereas on the rear it has a USB 2.0 port and dedicated audio in and audio out 3.5mm jacks. The Elgato Thunderbolt 3 dock is designed to extend the capabilities of your Macbook Pro and Windows notebooks with support for legacy Thunderbolt 3 ports as well.